Activities and experiences
Jasper National Park
Jasper offers breathtaking sites and memorable experiences.
Adventurers can take advantage of incredible backcountry locations, alpine day hikes, adrenaline pumping mountain biking and great paddling. For a more relaxed pace, take in one of the many scenic drives, picnic amongst majestic peaks, and enjoy unique wildlife viewing. Winter highlights include snowshoeing, skiing on groomed trails, fat biking, skating and more!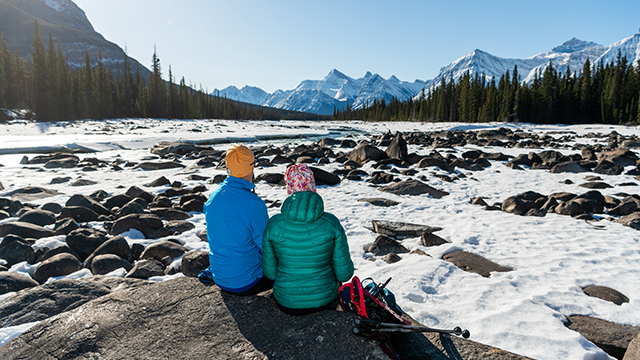 From snow-covered mountain peaks to lightly dusted forests, Jasper is a winter wonderland adventure.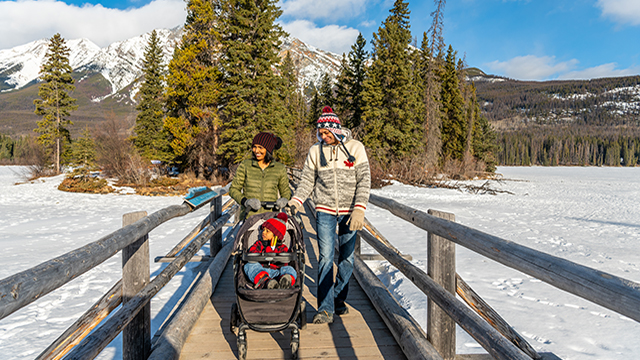 Hit the trails for a snowy hike around our easy trail network!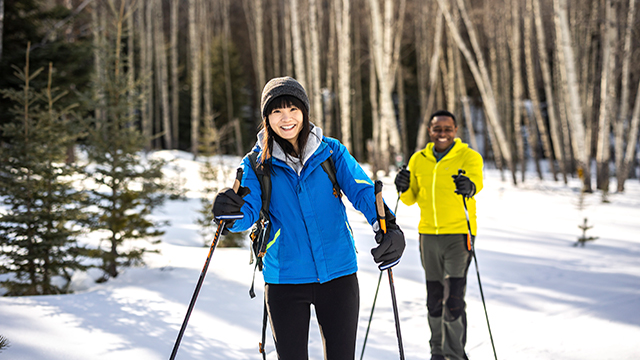 Jasper offers up a great mix of cross-country ski trails with something for everyone.
Camping and overnight accommodations
Things to do