Message from the President and Chief Executive Officer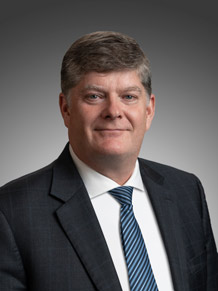 I am truly elated to be returning to Parks Canada as President & Chief Executive Officer. Parks Canada has long held a special place in my heart, beginning back when I was a ministerial exempt staff member during the development and passage of the Canada National Parks Act (2000). It was an experience that so captured my imagination that I joined the Public Service in 2002 and then joined the Agency as Chief of Staff to the CEO (2003-2006) before accepting roles as Executive Director of the Mountain Parks (2006-2009) and Vice President of Protected Areas Establishment and Conservation (2009-2011).
Since my departure in 2011, much of the work I've done in my roles as Senior ADM, Regional Operations at Aboriginal Affairs and Northern Development Canada (2011-2013) and as President of the Canadian Environmental Assessment Agency (2013-2019) has echoed key aspects of Parks Canada's work, including navigating the intersection of the environment and the economy, engaging the public and working in partnership with Indigenous groups -- all within the context of science, evidence and Indigenous knowledge.
Most recently, a large portion of my role at CEAA involved supporting the Minister of Environment and Climate Change in developing the Impact Assessment Act, which came into force on August 28, 2019 and creates a new approach to major project assessments in Canada and creates the new Impact Assessment Agency of Canada (replacing CEAA). Going forward, federal impact assessments will look at both positive and negative environmental, economic, social, and health impacts of potential projects and the new Impact Assessment Agency of Canada will lead all reviews for designated projects.
Over the years, I have been closely following the work of the Agency. It is inspiring to see how much progress has been realized to increase the system of protected areas such as the creation of Canada's first national urban park, Rouge National Urban Park, and several other new national parks, marine conservation areas, and historic sites. Important partnerships have been fostered and nurtured with Indigenous partners though the creation of Akami-Uapishkᵁ-KakKasuak-Mealy Mountains National Park Reserve, the Wrecks of HMS Erebus and HMS Terror National Historic Site, and most recently, Thaidene Nëné National Park Reserve, among others, several of which I was involved with, in various capacities, during my previous time at the Agency. I am also pleased that admission to all Parks Canada places is now free for youth aged 17 and under. This, in addition to the exciting visitor experiences offered to the over 24 million annual visitors, allows the Agency to share this network of special places with Canadians and visitors from around the world while ensuring the protection of ecological integrity.
It is an exciting time for the Agency and there will no doubt be many more challenges and achievements on the horizon and I am glad to be back with the Agency. I know the Parks Canada team to be exceptionally dedicated and committed to our important mandate of protecting and presenting natural and cultural heritage places from coast to coast to coast.
My best regards,
Ron Hallman
President & Chief Executive Officer Parks Canada Agency
---
Ron Hallman has been appointed as Chief Executive Officer of Parks Canada, effective August 28, 2019.
Details on the announcement can be found on the Prime Minister's website.