Water sports
Jasper National Park
Picture an early morning on the water with a thermos of hot chocolate, surrounded by the reflections of mountains. Whether you enjoy kayaking, canoeing, paddleboarding or even traction kiting, Jasper offers an abundance of opportunities to relax or get active on our lakes and rivers.
Keep park waters clean. You can prevent the spread of Aquatic Invasive Species (AIS). Before you drive to Jasper, clean, drain, and dry all watercraft and items you plan to put in the water here. Make clean-drain-dry a habit every where you go!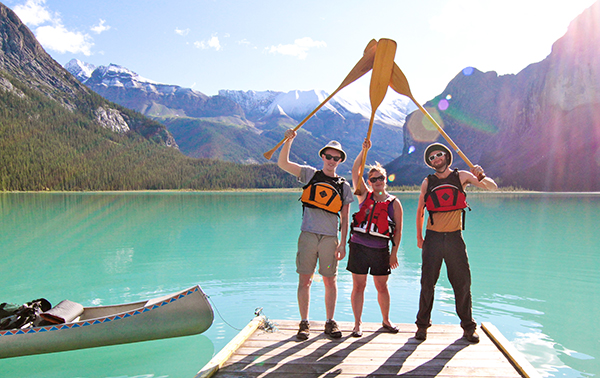 Regardless of your fitness level, connect with nature with ease while paddling our beautiful lakes. Paddle along the shore and keep an eye out for wildlife. Rent a boat and get the quintessential Canadian experience on Jasper's lakes. Looking for some suggestions of where to paddle in the park? Here are some of our favourites, listed by their level of difficulty.
Easy: Lake Annette and Lake Edith
Intermediate: Patricia Lake, Pyramid Lake, Medicine Lake, Talbot Lake, Leech Lake
Difficult: Maligne Lake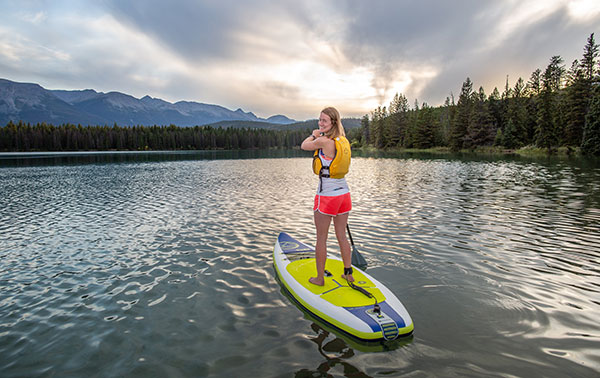 Test your balance and core strength and try stand up paddleboarding on our pristine and crystal clear lakes. Rise early with the sun and try yoga on a paddleboard or take the whole family out to explore along the shoreline of Lake Edith. Whether you're looking for a more relaxing day, or a good core workout, paddleboarding is a great way to explore Jasper on the water. Visitors can rent equipment or take part in a guided stand up paddleboarding experience in Jasper National Park.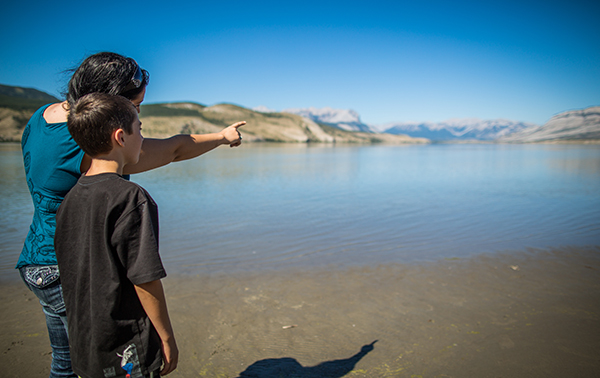 For the keen adventurers,&nbsptraction kiting is a new sport in Jasper National Park. Practice your skills on Jasper Lake, just 30 km east of the Jasper townsite.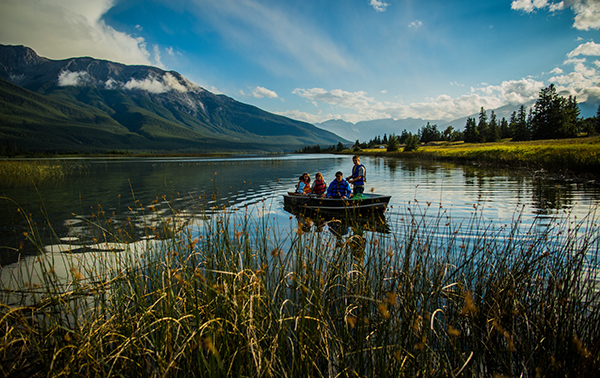 Boat launches are available at: Patricia Lake, Pyramid Lake, Talbot Lake, Maligne Lake, and Medicine Lake.
Boats with electric motors are allowed on Maligne, Medicine, Talbot, Pyramid, and Patricia lakes only.
Motors are prohibited at all other waterbodies, and gas motors are never permitted on the water in Jasper National Park.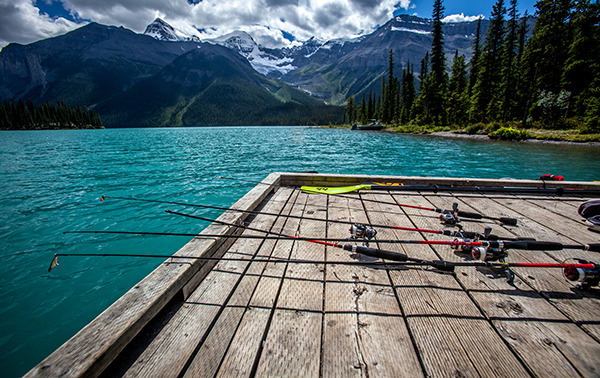 Enjoy the tranquility of your surroundings while casting a line in one of Jasper's many lakes that are great for fishing. These road accessible lakes include: Pyramid Lake, Patricia Lake, Maligne Lake, Medicine Lake and Lac Beauvert. Permits are required and can be purchased at the Visitor Information Centre, most campground kiosks and local retailers.
Don't overload your watercraft. You should leave at least 30 cm or 12 inches of free board (space between the water level and the top of your watercraft).
Jasper's lakes are cold and hypothermia (low body core temperature) is a concern if your boat capsizes. Paddle close to shore and wear a life jacket.
If you see that bad weather is coming in, paddle closer to shore, as the wind can change rapidly and create large waves in a matter of minutes.
---