Hiking with water views
Jasper National Park
Jasper's trail network offers plenty of opportunities to visit rivers, lakes and waterfalls in the area. Whether you're looking for spectacular water views or want to take a dip to cool off after a grueling hike – these trails are some of Jasper's best.
Explore five scenic turquoise and green lakes and trickling streams along this trail. This popular family hike is only a short drive from Jasper's townsite.
An easy walk through the trees and over an old landslide brings you to a charming lake. Walk back along the shore of stunning Maligne Lake.
Virl, Dorothy and Christine Lakes
This occasionally steep hike is well worth the effort. Passing first by Virl, then Dorothy Lake, the final destination at Christine Lake rewards hikers with beautiful views.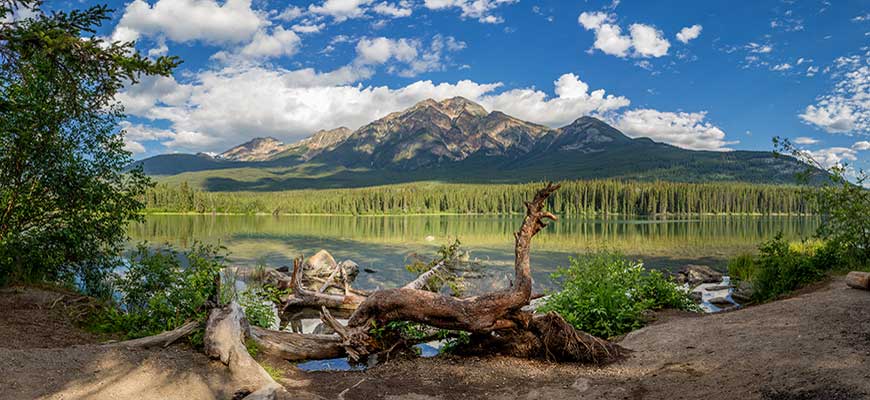 The Pyramid Trail leads you from town to Pyramid Lake, passing Patricia Lake along the way. If you don't have transportation, this is your connection to the Pyramid Bench trail system.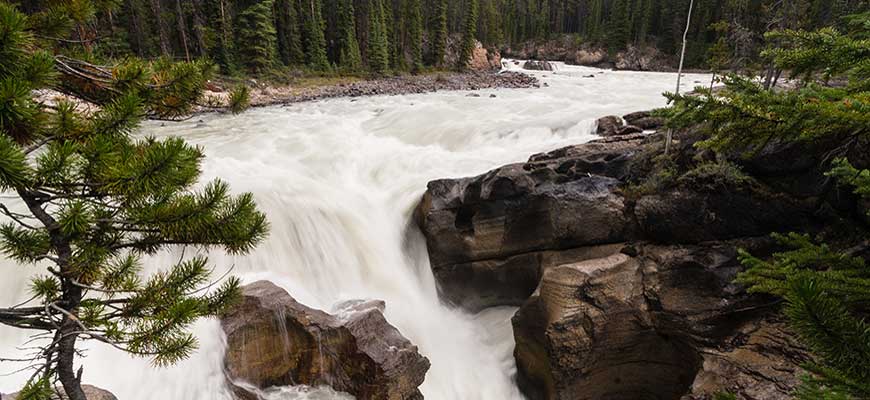 From the Sunwapta Falls parking lot, follow the trail downstream, which leads you to a smaller set of falls 1km from the main falls. Sit on the bench and enjoy the thunder of the water.
A popular local fishing spot, Moab Lake is a short hike from the parking lot. Visitors can see the effects of a forest fire across the lake.
Cavell Pond and Cavell Path of the Glacier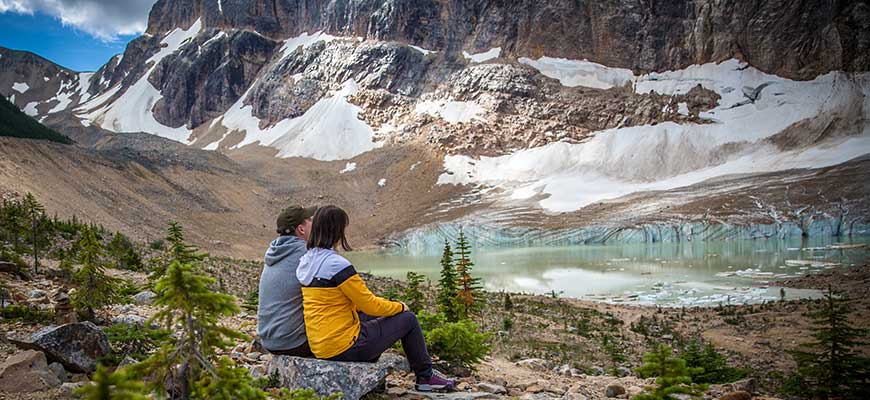 Hike this short trail to a viewpoint overlooking Cavell Pond. If you're lucky, you may spot fallen icebergs floating in the pond!
Marjorie and Caledonia Lakes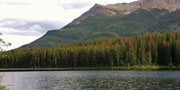 A short hike brings you to Marjorie Lake where you can admire the peaks south of the Miette River. Hike a bit further to Caledonia Lake where you can sit by the lake for a snack, and enjoy the sound of the water lapping the shore.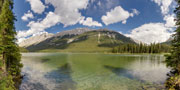 Hike along an old fire road to a peaceful forested lake with a view of the Queen Elizabeth Range.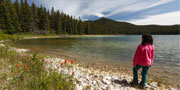 A longer day hike or easy backcountry adventure, enjoy great views along the way of the Snake Indian River canyon and valley.
Keep park waters clean. You can prevent the spread of Aquatic Invasive Species (AIS). Before you drive to Jasper, clean, drain, and dry all watercraft and items you plan to put in the water here. Make clean-drain-dry a habit every where you go!