Community Update: Construction Update
Trent-Severn Waterway National Historic Site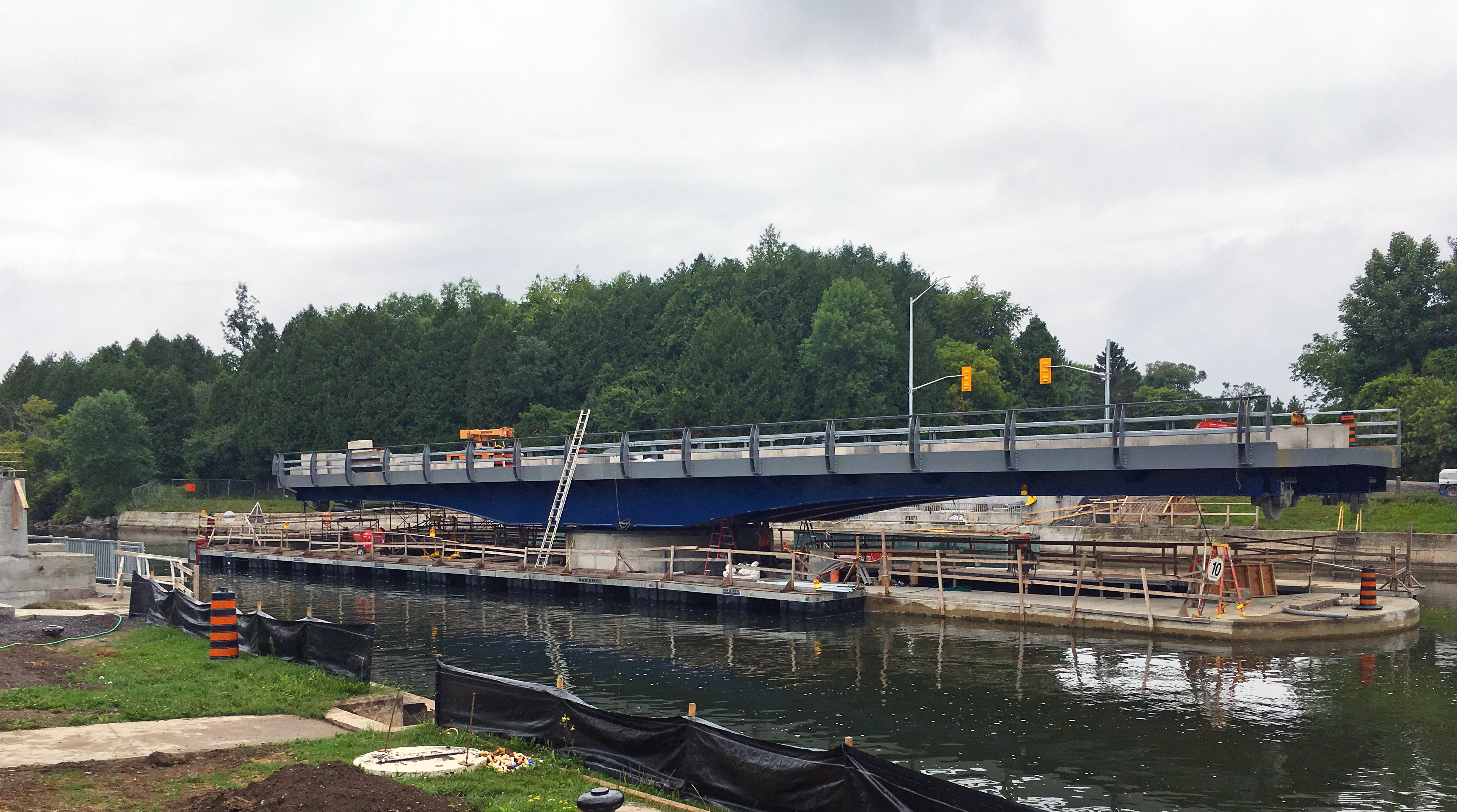 September 21, 2018 – The new Brighton Road Swing Bridge will open to vehicular traffic and pedestrians, on a partial basis, as soon as possible following the end of the navigation season in early October.

The contractor is working specifically on completing the items required to make this happen. Complete installation of concrete curbing, paving, lighting and other traffic safety features are critical elements to reopening the bridge to the public. These tasks have begun, and will continue on good weather days.

While the project to complete the Brighton Road Swing Bridge is not yet complete, the bridge will be opened to vehicles and pedestrians to help alleviate some of the challenges that residents and visitors have experienced throughout the project. The bridge will remain closed to vehicles between the hours of 10am and 2pm so that the bridge project can be completed in full.

More information will be provided as it becomes available.
About the project
The Brighton Road Swing Bridge spans the Murray Canal on County Road 64, connecting Prince Edward County and the Municipality of Quinte West. The bridge is being replaced with a new two lane swing bridge that will also have a pedestrian sidewalk, a full highway load rating eliminating the current restrictions for emergency and service vehicles, and upgraded mechanical and electrical features.
To find out more
If you do not currently receive email updates about this work and would like to, please email us at: Ont.TrentSevern@pc.gc.ca and include "Brighton Road Swing Bridge" in the subject heading. Information on this and other Trent-Severn projects, as well as a Brighton Road Swing Bridge Q&A document, can be found at Parks Canada's website www.parkscanada.gc.ca/tswInfrastructure or www.parkscanada.gc.ca/tswBrighton.