Brighton Road Swing Bridge
Trent-Severn Waterway National Historic Site
The Brighton Road Swing Bridge spans the Murray Canal on County Road 64, connecting the communities of Prince Edward County and the Municipality of Quinte West. Due to its age and condition, and as a part of Parks Canada's ongoing asset monitoring program, a 1947 era steel truss bridge at this location was replaced.
Parks Canada replaced the Brighton Road Swing Bridge with one that has a full highway load rating and no restrictions for emergency and service vehicles. Additional investments enabled Parks Canada to upgrade the bridge to a two lane structure with a pedestrian walkway. The new bridge allows the simultaneous flow of traffic in both directions and meets current highway load standards.
The bridge was fabricated off-site and transported to the site in sections for re-assembly, decreasing the time required for vehicular closures. The concrete road abutment and centre pier were rehabilitated to accommodate the new bridge. In addition, the new bridge is heavier, so mechanical and electrical features were upgraded.
The new bridge opened to vehicular traffic over the winter of 2018/2019.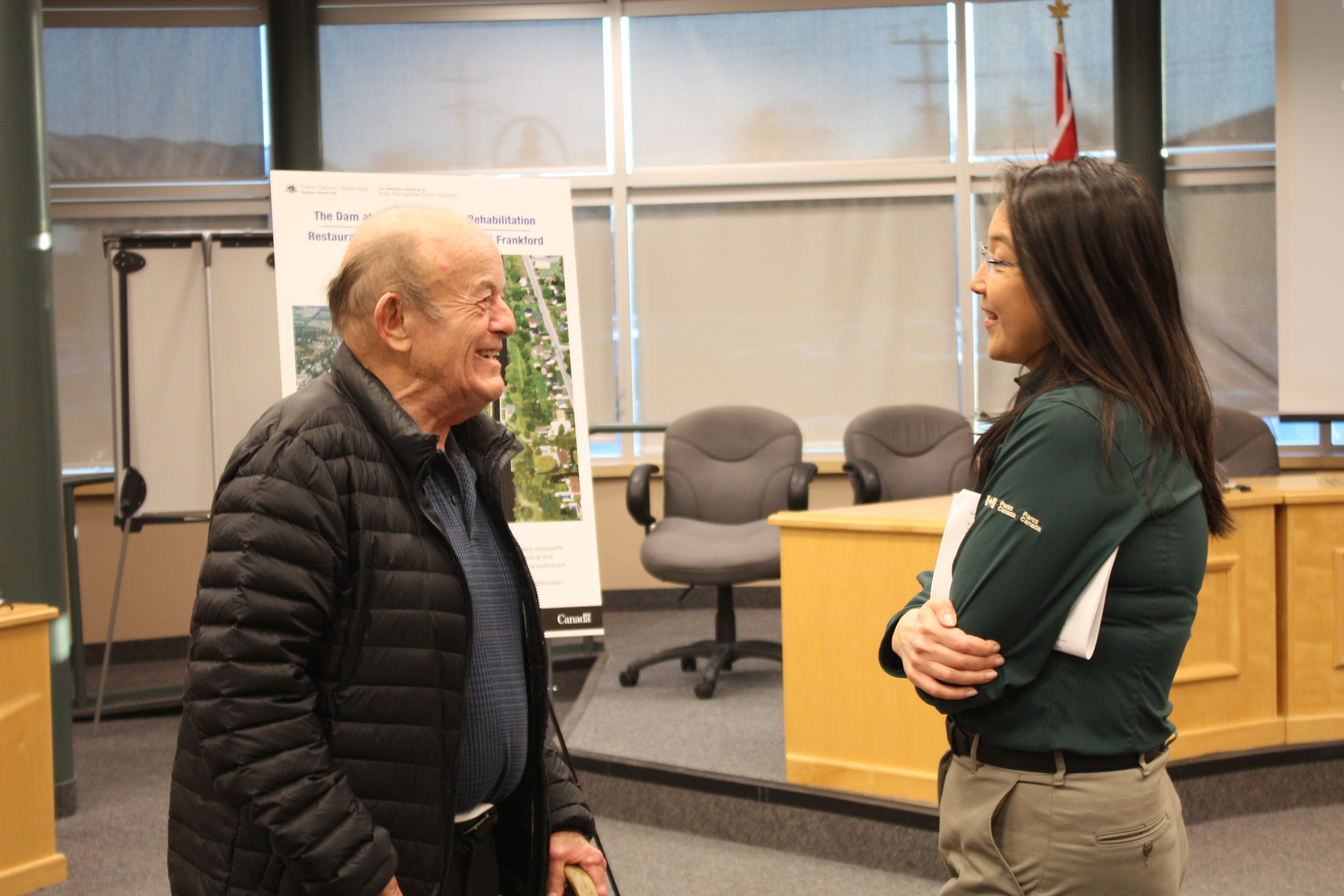 Communications
NOTICE: Q&A
March 16, 2019 - Community Update: Commissioning of New Bridge
February 1st, 2019 - Info-Work: Brighton Road Swing Bridge
January 21, 2019 - Info-Work: Brighton Road Swing Bridge
October 5, 2018 - Info-Work: Construction Update
September 21, 2018 - Community Update: Construction Update
August 22, 2018 - Community Update: Construction Update
July 20, 2018 - Community Update: Vehicular Traffic to be alleviated at Carrying Place Swing Bridge
July 04, 2018 - Community Update: Work on the Swing Bridge to Continue into September
June 13, 2018 - Info-Work: Replacement of Brighton Road Swing Bridge
May 29, 2018 - Community Update: Replacement of Brighton Road Swing Bridge
May 04, 2018 - Community Update: Replacement of Brighton Road Swing Bridge
April 13th, 2018 - Community Update: Replacement of Brighton Road Swing Bridge
February 28th, 2018 - Community Update: Replacement of Brighton Road Swing Bridge
December 14, 2017- Construction Site image gallery
December 14, 2017 - Community Bulletin: Replacement of Brighton Road Swing Bridge
September 8, 2017 - Info-Work: Brighton Road Swing Bridge
August 24, 2017 - Community Update: Replacement of Brighton Road Swing Bridge
June 28, 2017 - Update on Project Status
October 24, 2016 - Murray Canal Bridge Work: Carrying Place Swing Bridge & Brighton Road Bridge