Community Update: Vehicular Traffic to be alleviated at Carrying Place Swing Bridge
Trent-Severn Waterway National Historic Site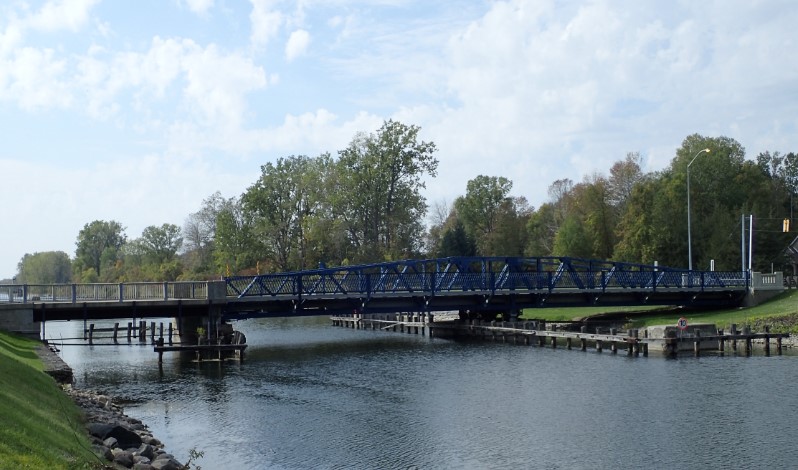 July 20, 2018 – As work continues on the Brighton Road Swing Bridge, Parks Canada has been monitoring traffic at the alternate crossing – Carrying Place Swing Bridge. Having noted an increase in traffic congestion at Carrying Place, Parks Canada will be taking action to improve the movement of vehicular traffic across the bridge.
Until early September, travellers can expect bridge swings to be reduced to approximately 3-4 swings per hour at Carrying Place. In order to facilitate this change, boats will be grouped together and allowed to pass collectively during these swings. For this reason, boaters should expect an increased wait time at Carrying Place Swing Bridge. We hope our efforts will alleviate some vehicular congestion and frustration that is being experienced in the area due to continued construction on Brighton Road Swing Bridge.

Progress on the Brighton Road Swing Bridge Project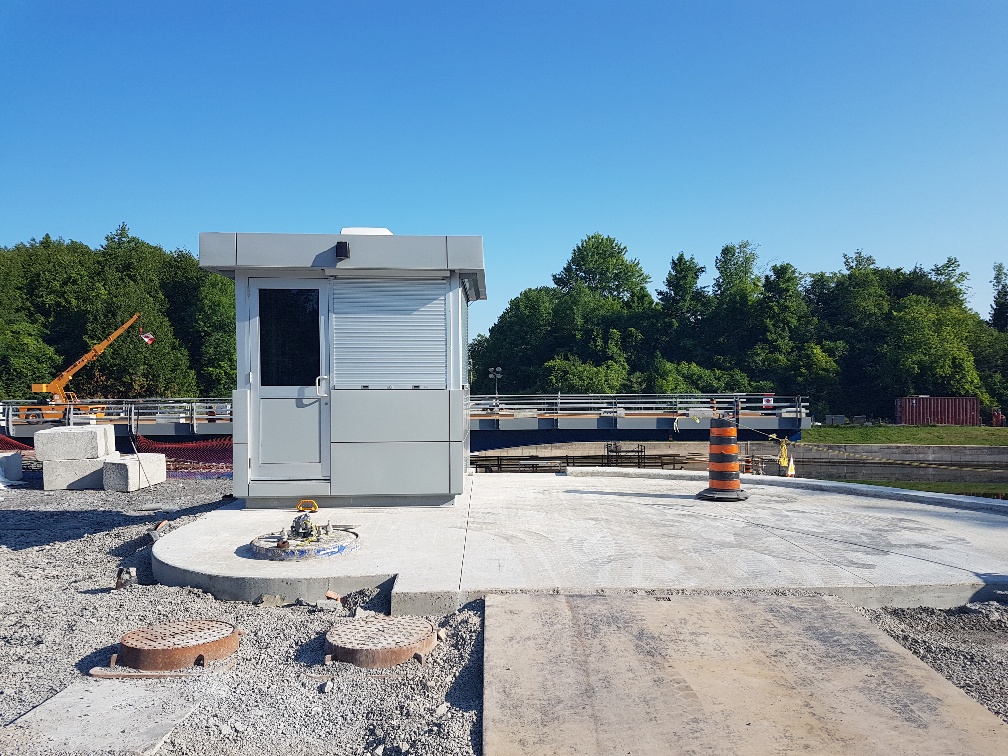 Last week, the new operator's kiosk was installed at Brighton Road Swing Bridge. This week, the contractor will be pouring the concrete stairs leading to the canal. The fabrication of the mechanical components for the bridge are also ongoing. The project remains on schedule to complete in early September.

Recently, concerns regarding the condition of the end of Barcovan Road at Highway 64 were brought to our attention. The contractor has now addressed these issues by filling potholes and smoothing the transition from pavement to gravel. Once the Brighton Road Swing Bridge installation is complete, this section of Barcovan Road will be paved.

About the project
Parks Canada has announced over $615 million in investments into the locks, dams, bridges and other infrastructure along the Trent-Severn Waterway. This scale of investment hasn't happened since the TSW was originally constructed, between 98 and 185 years ago.

The Brighton Road Swing Bridge spans the Murray Canal on County Road 64, connecting Prince Edward County and the Municipality of Quinte West. The bridge is being replaced with a new two lane swing bridge that will also have a pedestrian sidewalk, a full highway load rating eliminating the current restrictions for emergency and service vehicles, and upgraded mechanical and electrical features. The bridge was fabricated off-site and transported to the site in sections for re-assembly. The bridge abutments and centre pier are being rehabilitated to accommodate the new bridge.
To find out more
Parks Canada will continue to provide updates on the work. If you do not currently receive email updates about this work and would like to, please email us at: Ont.TrentSevern@pc.gc.ca and include "Brighton Road Swing Bridge" in the subject heading. Information on this and other Trent-Severn projects can be found at Parks Canada's website www.parkscanada.gc.ca/tswInfrastructure.