Community Update: Replacement of Brighton Road Swing Bridge
Trent-Severn Waterway National Historic Site
The Brighton Road Swing Bridge spans the Murray Canal on County Road 64, and connects Prince Edward County and the Municipality of Quinte West. It was built in 1947 and is being replaced with a new bridge that has two full lanes, a pedestrian walkway, and full highway loading.

The project to replace the bridge is progressing well. The concrete for the bridge abutments at the roadways is being poured, and the center pier will be completed with two final concrete pours the first week of March. Offsite, portions of the steel bridge are built and are being metallized and painted. Receipt of the first shipment of bridge parts is expected at the end of March.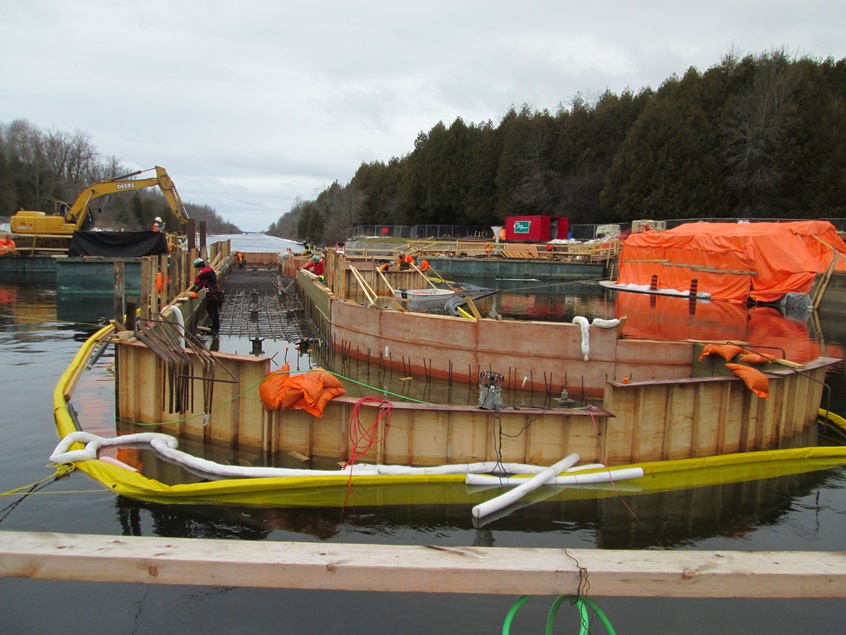 Be a witness to this work
Parks Canada has announced over $615 million in investments into the locks, dams, bridges and other infrastructure along the Trent-Severn Waterway. This scale of investment hasn't happened since the TSW was originally constructed, between 98 and 185 years ago.
Check out what we're up to. A photo gallery of the ongoing work at the Brighton Road Swing Bridge has been shared to
www.parkscanada.gc.ca/tswBrighton
, and information about other Trent-Severn projects can be found at Parks Canada's website
www.parkscanada.gc.ca/tswInfrastructure
.
If you would like to receive email updates about this project, please email us at:
Ont.TrentSevern@pc.gc.ca
and include "Brighton Road Swing Bridge" in the subject heading.