Community Update: Replacement of Brighton Road Swing Bridge
Trent-Severn Waterway National Historic Site
Throughout the week of April 2, components of the new Brighton Road Swing Bridge arrived at the construction site and were lifted into place. These massive parts were shipped from the fabrication facility in Quebec. Contractors will now complete the monumental tasks of bridge assembly and balancing, installation of mechanical and electrical components, and restoration of the site.

While tremendous progress has been made, it is challenging to complete such a large and complex project within the limits of the non-tourism season. As a result, while the bridge will be onsite, it will not be open to vehicle traffic by early June as previously anticipated. Due to the bridge's position, the Murray Canal will be unimpeded. Parks Canada and our contracting partners at Public Service and Procurement Canada are working with the contractor to reduce delays. Parks Canada will provide more concrete information about the bridge completion as soon as it is available.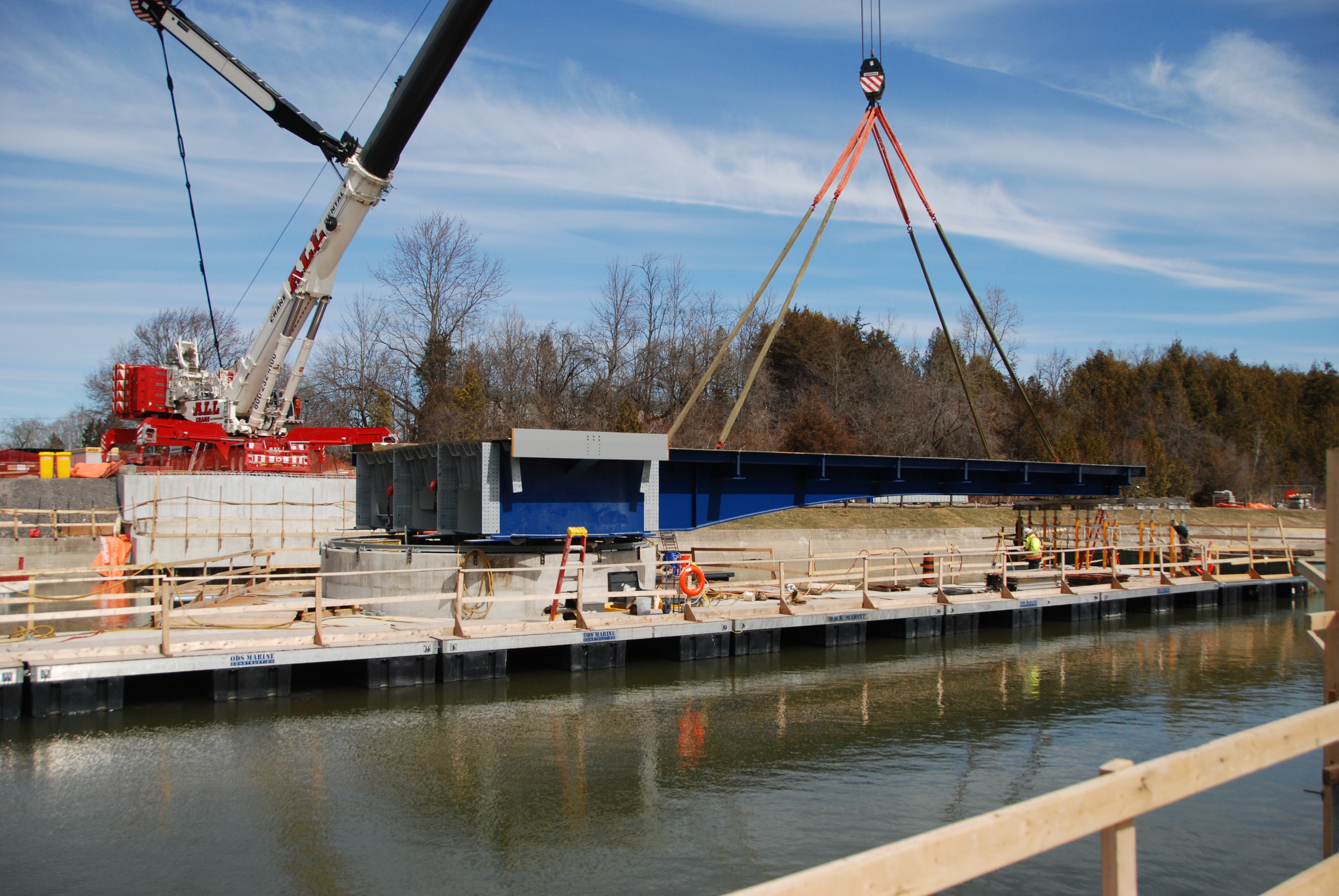 Be a witness to this work
Parks Canada has announced over $615 million in investments into the locks, dams, bridges and other infrastructure along the Trent-Severn Waterway. This scale of investment hasn't happened since the TSW was originally constructed, between 98 and 185 years ago.
A photo gallery of the ongoing work at the Brighton Road Swing Bridge has been shared to
www.parkscanada.gc.ca/tswBrighton
, and information about other Trent-Severn projects can be found at Parks Canada's website
www.parkscanada.gc.ca/tswInfrastructure
.
If you would like to receive email updates about this project, please email us at:
Ont.TrentSevern@pc.gc.ca
and include "Brighton Road Swing Bridge" in the subject heading.