Family programs
Halifax Citadel National Historic Site
Visit Halifax Citadel National Historic Site Today!
Xplorers Parks Canada
Hey kids, now you can discover the Halifax Citadel in a fun new way by becoming an official Halifax Citadel Xplorer.
Try on a 78th Highlanders jacket and see how long you can stand as a sentry.
Play hide and seek in the Citadel's ditch. Even find the gunpowder and see the noonday cannon fired.
Complete at least five mini-quest activities outlined in the free booklet to become an official Halifax Citadel Xplorer and receive a special limited edition souvenir.
Pick up your booklet at the Information Centre.
Ages: 6 to 11
Fee: Free with regular admission
The Citadel Adventures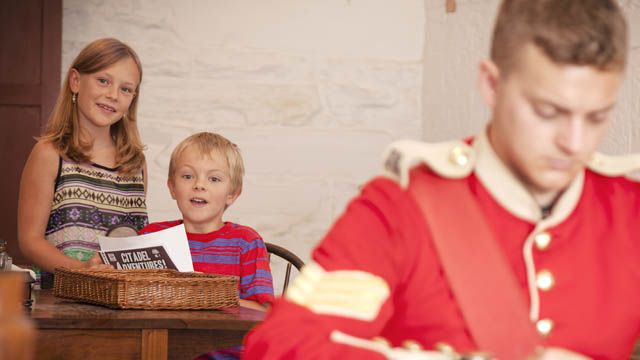 How about solving a 19th century mystery? With the Citadel Adventures you can spy on the Citadel and help foil the enemy's plans.
Then use your Citadel Adventures comic book guide containing your secret orders to search the Citadel to solve the six clues that will help you complete your secret mission and receive a reward.
Pick up your spy kit and booklet at the Information Centre.
Ages: 9 to 15
Fee: Free with regular admission
A Soldier's Life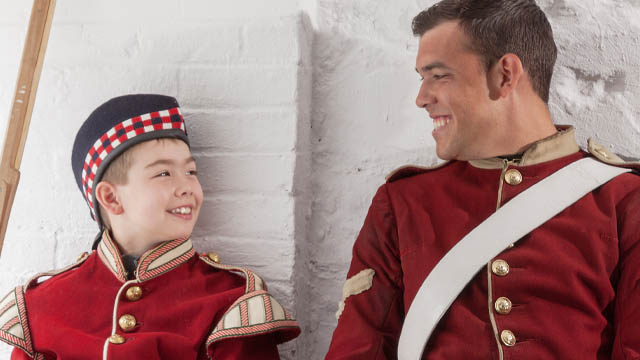 This experience is currently unavailable.
From drills to drums – experience what it was like to be a soldier inside this 19th-century fort!
Atten-SHUN! As a new recruit, you'll sign your enlistment papers, don your uniform and report for duty.
There's a lot to learn to become a soldier. First up: foot drills. But don't fall out of formation – the drill sergeant is always watching.
Now that you can march, report to the drum-major and see if you can learn a marching beat or two.
After that, it's off to the signal post to send a coded message. There were no phones back then, so you'll have to raise a flag as high as you can to get your message out.
Finally, stand up straight and line up for inspection…
At ease, soldier! You've made it.
Ages: 6 to 12
Fee: See prices