Coboconk Dam Construction Update
Trent-Severn Waterway National Historic Site
January 27, 2021 – Parks Canada is pleased to share that construction work to rehabilitate the Coboconk Dam is now complete. Work at the site involved replacing and raising the concrete deck, repairing the dam's structure by extending and raising the dam piers, replacing guard railings, and adding safety booms. The project optimizes the dam's water management capabilities and ensures that the dam is reliable, functional, and meets current safety codes and standards.
Public access to the dam will be restored in spring 2021 on the west side (Highway 35), after stop logs used in the construction process are cleared from the dam deck. When Parks Canada is on-site for operations or maintenance, the west gate will be closed temporarily for staff to safely complete their work. The east gate on the dam will remain closed as there is no public through-access to Elizabeth Street.
Please follow signage you see in the area regarding dam access and fishing. The dam deck is not maintained in the winter so please exercise caution. You can find more information on dams and how to stay safe on our website.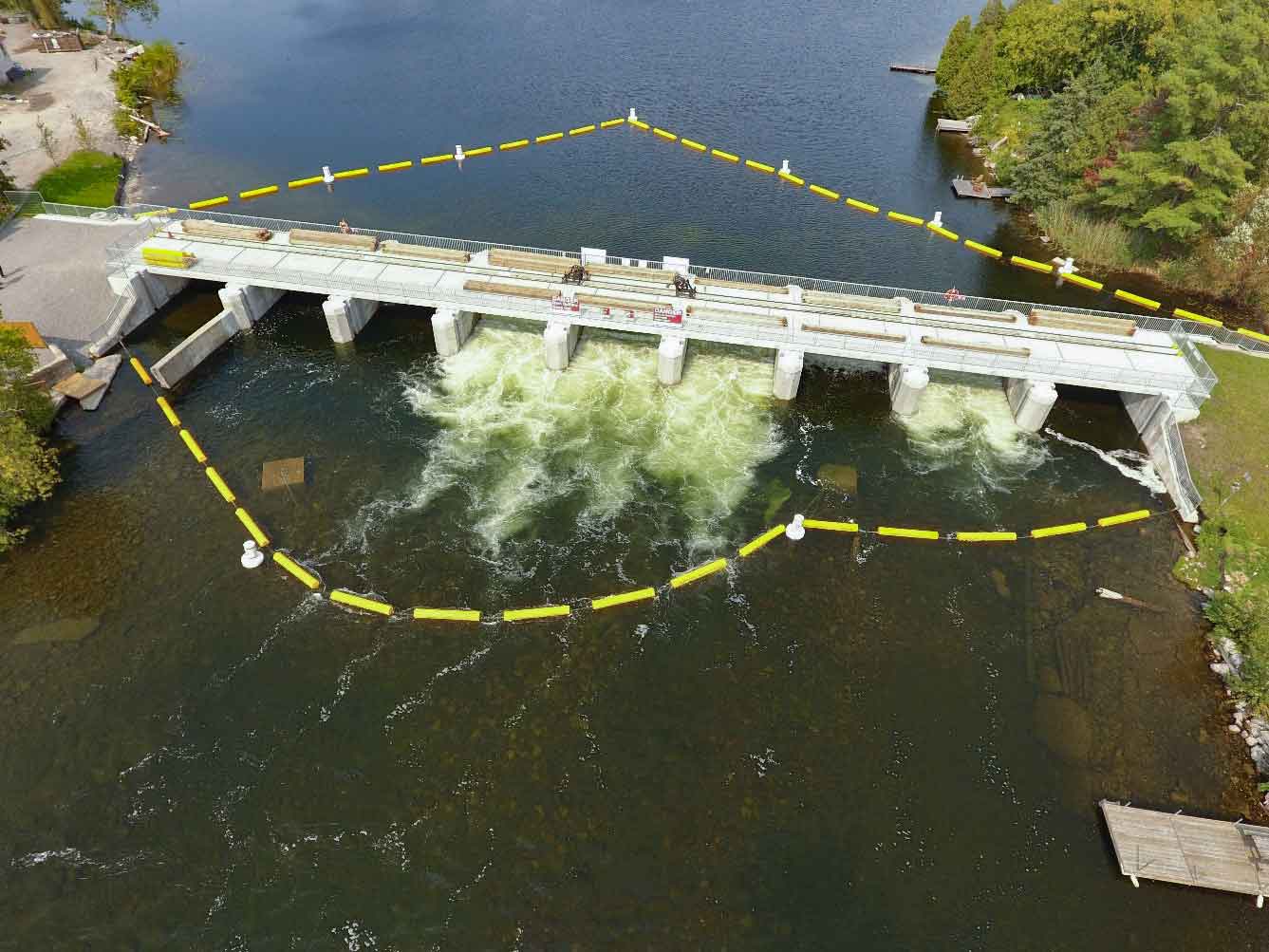 Background
The Coboconk Dam was built in 1939. It is located in the cottage community of Coboconk, at the outlet of the Silver and Shadow Lake system leading into Balsam Lake. Silver and Shadow Lakes are part of the Gull River reservoir system, and this dam is the point where that system meets the Trent-Severn Waterway. Balsam Lake is the highest point on the Trent-Severn Waterway, and the highest freshwater point from which one can circumnavigate the globe in North America.
More Information
For questions or concerns, or to receive email updates regarding this project, please contact us at
pc.trentsevern.pc@canada.ca
and include "Coboconk Dam" in the subject heading. For news about this or other infrastructure projects in your area, please visit
www.pc.gc.ca/tswKawarthaLakes.