Info-Work: Pedestrian Bridge in Place During Temporary Bobcaygeon Swing Bridge Closure
Trent-Severn Waterway National Historic Site
Peterborough, Ontario, December 18, 2020 – Parks Canada advises that an accessible pedestrian bridge is in place across Lock 32 in Bobcaygeon, to enable pedestrian access to and from the downtown during the temporary swing bridge closure. Businesses on both sides of the bridge remain open.

Public safety is a priority for Parks Canada. The pedestrian bridge and its access paths will be maintained throughout the winter months and additional lighting has been put in place. The lock gates will not be maintained as a public canal crossing, and access will be restricted. Residents and visitors, on foot and by vehicle, are advised to follow detour signage and to exercise caution.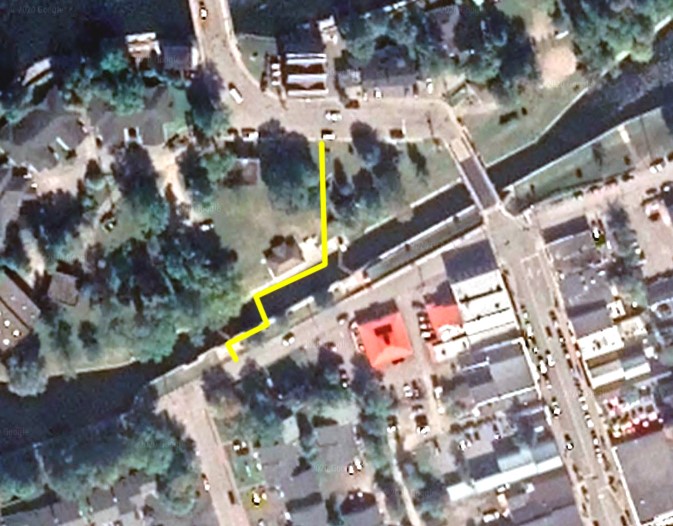 Engineering inspections in recent years have indicated that the Bobcaygeon Swing Bridge requires intervention. The Bobcaygeon Swing Bridge on Main St. (at Canal St.) has now temporarily closed over the winter months to enable this work. The bridge will open in the spring of 2021, prior to the opening of navigation on the Trent-Severn Waterway.

Parks Canada is leading this important infrastructure work along the Trent-Severn Waterway National Historic Site to ensure safe, high-quality experiences for visitors by improving heritage, visitor, waterway, and highway assets located within national historic sites, national parks, and national marine conservation areas.

To ask questions or register to receive updates about any Trent-Severn Waterway construction project, please contact us at Ont.TrentSevern@pc.gc.ca and include the project name in the subject heading. More details about this work, or other construction work in your region, can be found at www.pc.gc.ca/tswKawarthaLakes.