Community Update: Coboconk Dam Construction Update
Trent-Severn Waterway National Historic Site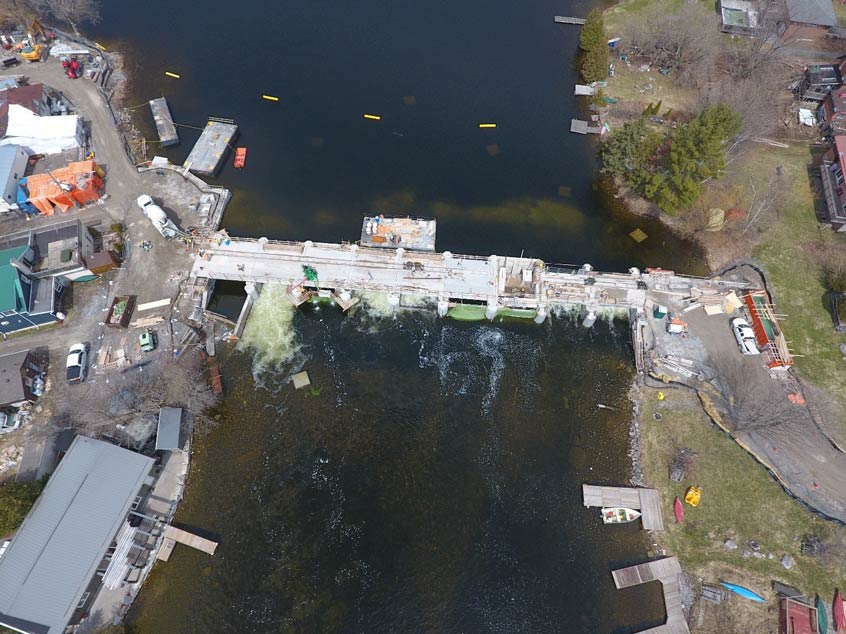 June 08, 2020 – Work is progressing well at the Coboconk dam rehabilitation project, and it is projected to be substantially completed early this summer.
The concrete deck of the dam has been installed, concrete repairs are almost complete, and landscaping to restore the site is underway. Additional welding work is required within the sluices, which necessitates the continued use of pumps. Safety elements like railings will be installed in the coming weeks, and some remaining in-water work will begin this summer following the end of local fishery restrictions.

For more information
For questions or to receive updates about this project, please contact us at Ont.TrentSevern@pc.gc.ca and include "Coboconk Dam" in the subject heading.

For news about this or other infrastructure projects in your area, please visit www.parkscanada.gc.ca/tswKawarthaLakes.