Cavendish-North Rustico
Prince Edward Island National Park
Sought out by visitors for decades for its beautiful sandy beaches, Cavendish has become famous around the world for its connections to author L.M. Montgomery and her stories about Anne Shirley, the spunky, red-headed heroine of 'Anne of Green Gables'. A favourite stop for visitors all summer long, Cavendish through to North Rustico offers not only the beautiful beach but also some of the best views around of the signature rugged, red sandstone cliffs of PEI's North Shore.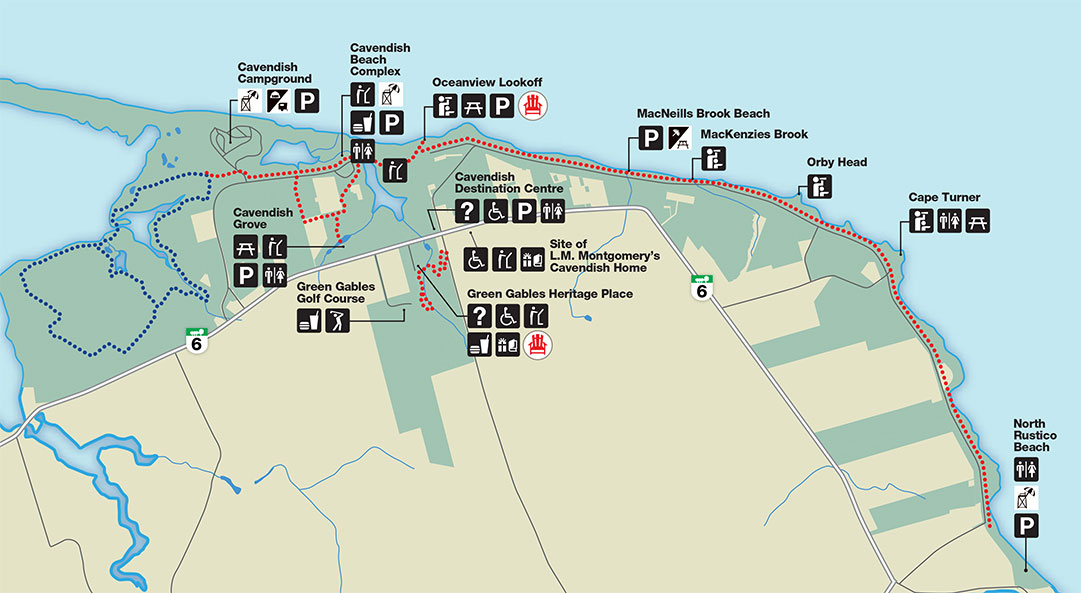 Download your own copy of the Cavendish map (PDF, 815 KB).
Cavendish Grove
Cavendish Grove, as part of Prince Edward Island National Park, opened in summer 2007 as a day-use area. It is named for a large stand of sugar maple trees, a rarity on Prince Edward Island and one of the most significant natural features of the site. Facilities at the newly opened site include a new washroom that uses green technology and a peaceful setting for picnicking and enjoying nature.