Prince Edward Island National Park
Gentle surf strokes sandy beaches alongside red cliffs and wind-sculpted dunes. Cycle a seashore path, savour a picnic by a lighthouse and spot heron wading in coastal bays. Hike woodlands and overlook ponds watching for red fox, waterfowl and warblers, then head to one of many beaches to build spectacular sandcastles. At sunset, roast marshmallows over a campfire listening to tales and songs - Prince Edward Island National Park is a giant playground for kids of all ages.
On September 23, 2022, Fiona's ferocious forces left an unprecedented wake of destruction across the province. In PEI National Park, storm impacts included the falling of thousands of trees, road and beach access washouts, and the significant erosion of the park's shoreline, including sand dunes.
For information about the upcoming changes to infrastructure and visitor experience for 2023 following Hurricane Fiona, please visit: parks.canada.ca/pei-fiona
The Park Promise is a commitment to taking better care of the earth, written by PEI poet laureate Julie Pellissier-Lush, a Mi'kmaq Knowledge Keeper from Lennox Island First Nation.
This initiative embodies our own hopes for a healthier, more sustainable future, and Parks Canada invites everyone to make the Promise and share their commitment to environmental stewardship. Learn more: Park Promise.
Features
Whether you prefer to camp in a tent, in a trailer, in accommodations or in the backcountry, we have the experience you're looking for!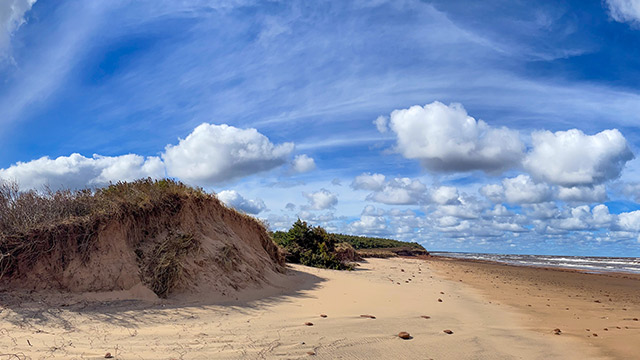 Find details on impacts from Hurricane Fiona, current status of the Park and Parks Canada's recovery efforts.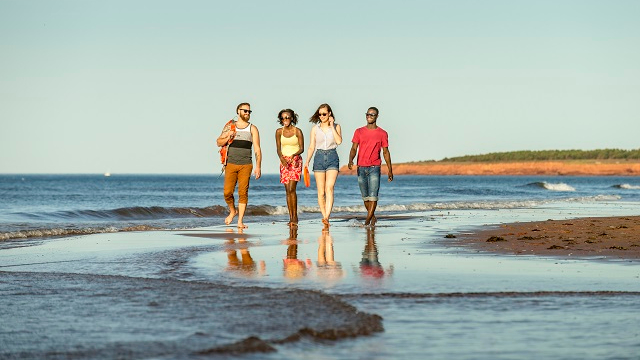 Ready for a little fun in the sun? PEI National Park is famous around the world for its spectacular beaches, but that's just the start.
Visiting Prince Edward Island National Park
About Prince Edward Island National Park
Culture and history
History and culture in Prince Edward Island National Park.
Plans and policies, site management.
Nature and science in PEI National Park.
Hours of operation
The park is accessible year-round, however some areas are currently closed due to impacts of Hurricane Fiona. See Hurricane Fiona recovery updates
Visitor services are available from May to October.
More places to discover with Parks Canada