Brackley-Dalvay
Prince Edward Island National Park
Beautiful Brackley Beach is a popular summer destination for many local Island beach-goers for its fine sand and its proximity to Charlottetown. This region also has many lovely smaller beaches, which often do not see nearly as much traffic as the larger ones. Keep this in mind if you like a quieter place for your beach day! Covehead Harbour, Covehead Lighthouse and Dalvay-by-the-Sea National Historic Site are also must-see stops along this stretch of coastline.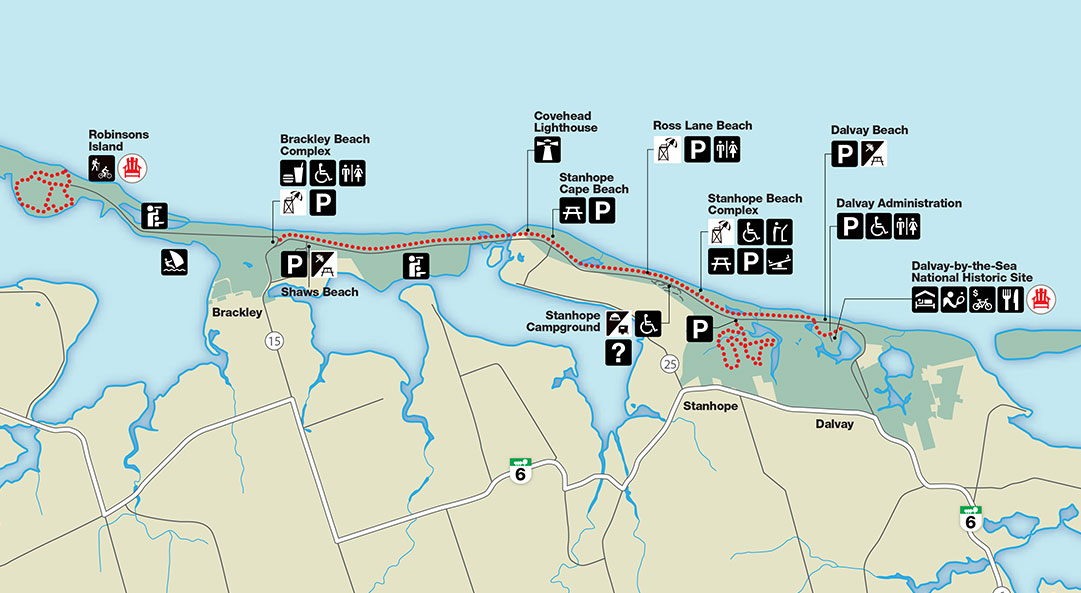 Download your own copy of the Brackley-Dalvay map (PDF, 841 KB).
Robinsons Island
Robinsons Island Road remains closed to vehicular and pedestrian traffic while construction is underway to remove the asphalt from the causeway and prepare an unpaved multi-use trail on the roadbed.
Please note that cycling helmets are mandatory on Prince Edward Island.