Activities and experiences
Obadjiwan–Fort Témiscamingue National Historic Site
The Obadjiwan-Fort Témiscamingue National Historic Site, a former trading post, features several historical characters: the Algonquins who brought in the furs, the voyageurs in moccasins and red tuques in bark canoes, and more. Learn about their daily lives!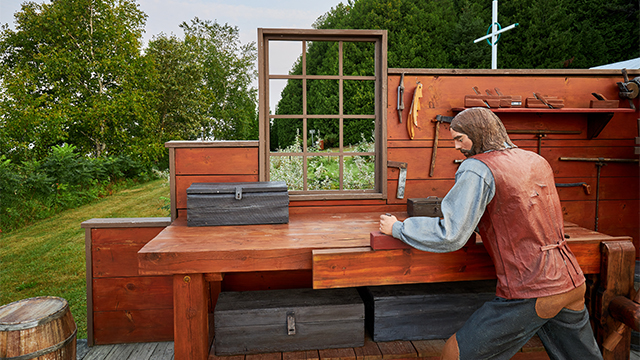 Stroll through the 12 scenographies that show a carpenter in action or a blacksmith carving tools.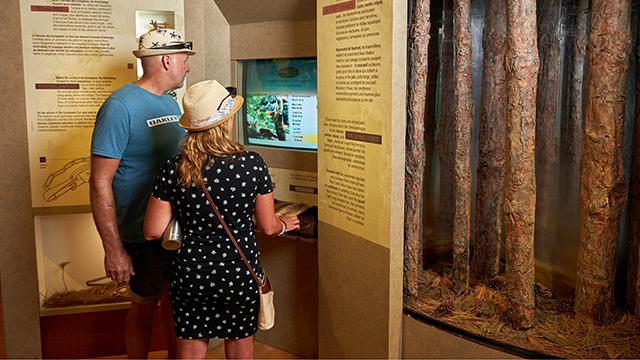 Contemplate the Obadjiwan exhibition which explains the fort's history and the work Mémoire du temps created by two talented artists.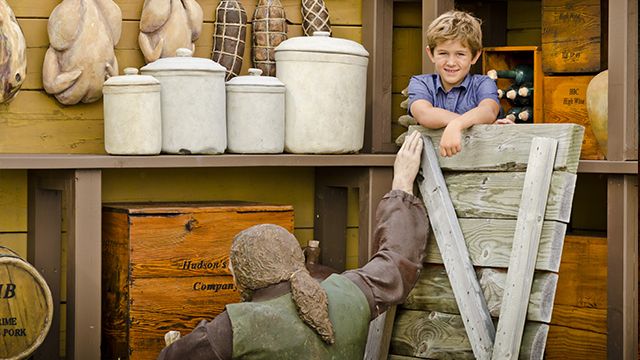 Teachers, plan an exciting field trip that your students will remember for a lifetime.

Visiting with young children? Explore with Club Parka!
The Club Parka booklet invites kids to explore, learn and have fun! Once activities are completed, they'll receive a reward! The booklets are available on site.
Learn more about Parka and download other activities!
Things to do

Photography

Hiking

Guided tour
Facilities and services

Parking

Gift shop

Beaches

First Aid

Information

Playground