Tours and programs
Obadjiwan–Fort Témiscamingue National Historic Site
The Young Xplorers of Parks Canada
The Parks Canada Xplorer program is a lively new activity for the whole family.
Six- to eleven-year-olds will enjoy the daring, delight, and fun… On your marks, get set, Xplore!
This program is also offered at numerous other Parks Canada sites.
The circuit of the 12 outdoor scenographies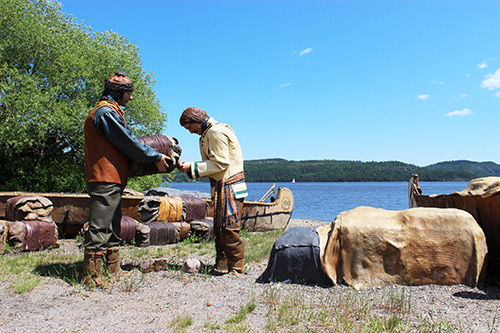 Stroll through the site and discover 12 scenes of life at the fur trade post.
You are in the very place where trappers came to sell the fruits of their labours to merchants and traders who would ship them on to Europe.
Explore further with the enchanted forest, so named for its trees twisted into strange shapes by strong winds, will give you the impression of having been parachuted in from another world.
Explore the site!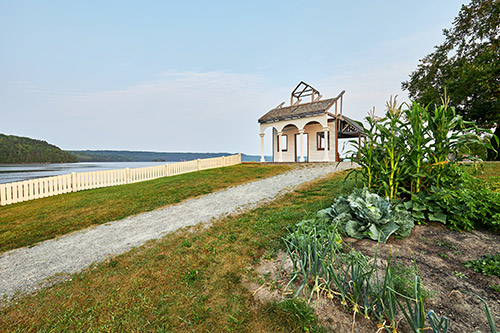 This site, filled with a rich history, is a great place for families and children alike, with its various outdoor attractions: a play module, life-size character scenes, pebble beaches…
In high season, learn about the daily life of the site at the time with our heritage interpreters.
Public Guided Tour
July 2 to August 18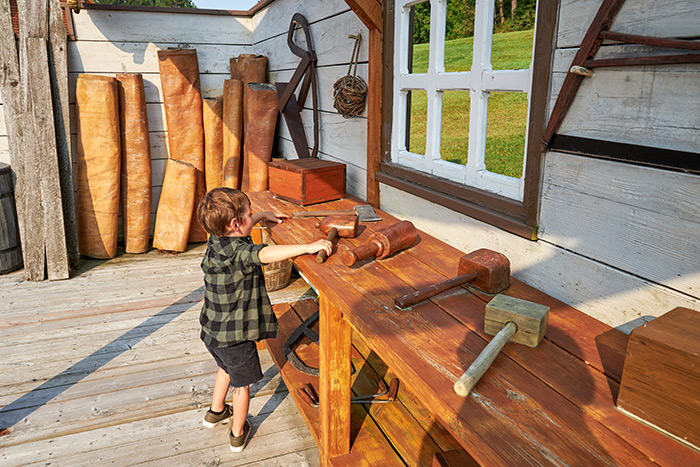 Take advantage of the highly anticipated return of our guided tour—an immersive experience that delves into the heart of regional history! Available every day from July 2nd to August 18th, this approximately 1.5-hour tour offers a captivating journey through the various perspectives of the communities that frequented the fort, including the Algonquin people, fort staff, and intrepid travelers.
Learn more about the indigenous presence that spans six millennia on the site and gain insight into intense rivalries among fur traders that animated this former trading post for 300 years. Discover daily life at the fort including the vegetable garden, and even the bread oven and be mesmerized by natural beauty that surrounds it, by exploring the pebble beach, the lake. Our experienced guides will transport you through different slices of life across time. Don't miss it!
The guided tour is available in English at 10:30 am and in French at 1:30 pm.
The cost is $10.50 (admission fee not included).