Group activities
Obadjiwan–Fort Témiscamingue National Historic Site
Once upon a time, there was a trading post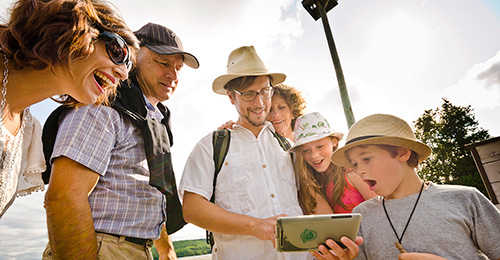 This unique site surrounded by wilderness reveals the importance of the fur trade which once had and provides evidence of the fierce rivalry between the French and the British for control over this resource during the 17th and 18th centuries.
Today, this National Historic Site holds valuable historical, archeological and natural resources that are worthy of being protected,learned about, enjoyed and shared.
Duration: 90 minutes
Availability: June to August (April, May, September and October depending on availability) Reservation needed.