Trail conditions
Banff National Park
Important information
Be extra cautious when engaging in any activities to avoid injury and/or getting lost to help minimize the demands placed on emergency response, search and rescue teams, and on the health care system.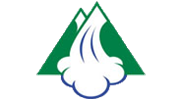 CAUTION! Avalanche danger
You are responsible for your own safety. Check the Avalanche Bulletin for the latest conditions.
---
Vehicle parking is limited to designated areas only. Roadside parking is prohibited. Signage and monitoring will be used throughout the park to inform the public of parking restrictions and encourage compliance.
Dogs are not allowed on some of the groomed ski trails. Refer to the information below for restrictions. Keep dogs on leash and under physical control at all times. Keep dogs on leash and under physical control at all times.
Although bears are denning during the winter, they can awaken at any time for short periods. Cougars, wolves and other wildlife remain active throughout the year. Travel in groups, make noise, carry bear spray and know how to use it.
Closures and restrictions
For a complete list of ongoing closures and restrictions, please visit our Important Bulletins page.
For more information, please contact us:
Banff: 403-762-1550
Lake Louise: 403-522-3833
Share your trail pictures
Have you been hiking in the last few days? Share a few pictures with us as well as your impressions. This will help us keep this report accurate for other hikers.