Recommended snowshoeing trails in the Banff area
Banff National Park
Winter Safety

Safety is your responsibility. There are always hazards associated with outdoor recreation. Even short trips from the town of Banff can have serious consequences.

Ask for advice at a Parks Canada Visitor Centre for help with trip planning.
Check current trail conditions, warnings and closures.
When trails are icy, hiking poles can make snowshoeing much more safe and enjoyable.
Study descriptions and maps before heading out. Always choose a trail suitable for the least experienced member in your group.
Tell somebody where you are going, when you will be back and who to call if you do not return.
Expect that trail conditions and winter hazards may change throughout the day. Consult weather forecasts and be prepared for changing weather and emergencies.
Winter hazards include avalanches, disorientation, thin ice, hypothermia and frostbite.
From November to March, make sure your vehicle is winterized. Snow tires are mandatory on some roads. Consult the winter driving safety information and visit 511.alberta.ca for road reports.
In case of EMERGENCY, call 911 or satellite phone: 403-762-4506. Cell phone coverage is not reliable throughout the national park.

Recommended Packing List

Trail guide and map: guidebooks and topographic maps are available at the Banff and Lake Louise visitor centres, and retail outlets in Banff and Lake Louise.
Full water bottle or thermos
High energy food
Bear spray
Hiking poles
First aid kit and repair kit
Lightweight emergency blanket, candle and lighter or waterproof matches
Headlamp or flashlight with spare batteries
Toque or winter hat and gloves
Sunscreen and sunglasses
Hand and toe warmers
Extra warm clothing in case of an emergency
Cell phone or satellite emergency communication device

Visit parksmountainsafety.ca for additional information on winter packing.

Wildlife

Although bears are denning during the winter, they can awaken at any time for short periods. Cougars, wolves and other wildlife remain active throughout the year. If you see wildlife, do not approach; give them lots of space and observe from a distance with binoculars or a telephoto lens. If tracks are observed, do not follow them towards the animal.

Be alert, make noise, carry bear spray and know how to use it. Learn more about keeping yourself safe.

Report wildlife encounters and sightings of bears, cougars, wolves and coyotes: 403-762-1470.
Avalanche Risk

Avalanche season in the mountains extends from November to June, and even a short walk can take you into avalanche terrain. Trails on this page with a known hazard are identified with an avalanche symbol. When travelling beyond marked trails, or past an avalanche danger sign, assume you are in avalanche country – your group should be prepared with the appropriate knowledge, skills and equipment.

Check the current avalanche forecast at a Parks Canada visitor centre or avalanche.ca. Visit parksmountainsafety.ca for more information on backcountry travel and how to stay safe in the mountains.
Trail Etiquette

Trails are shared in the national park, which means you could see people fat biking while you are winter hiking, or people skiing while you are snowshoeing.

The track-set portion of the trail is for classic skiing only. The flat, groomed lane is for other users.
When climbing, please yield the right of way to descending skiers and fat bikers.
When taking a break, step to the side, leaving room for others to pass.
Leave no trace. Pack out everything you pack in.
Read the trail descriptions as dogs are not allowed on some trails. Keep dogs on leash and under physical control at all times.
Roam Public Transit

Trails identified with a bus symbol indicate that the trailhead is accessible by public transit. Limited bike rack space available on buses. Skis and snowshoes are welcome inside buses. Visit the Roam Public Transit desk at the Banff Visitor Centre or visit roamtransit.com for fares, maps and schedules.
Trail Ratings

Easy

Suitable for all visitors, including those with little or no trail experience.
Flat to gently rolling.
Little or no elevation gain or loss.

Moderate

Suitable for most visitors who have some basic trail experience.
Gently rolling with short steep sections.
Moderate elevation gain or loss.

For all trails, be prepared as conditions can change quickly; easy and moderate trails can become difficult due to weather change, icy conditions or poor visibility.
Easy trails
2 km one way
Elevation gain 130 m, elevation loss 135 m
Starting point: The closed gate at the intersection of Tunnel Mountain Drive and St. Julien Road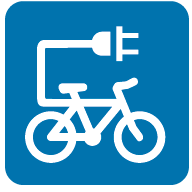 Closed to vehicles in the winter, this route has splendid views of Cascade Mountain. It also connects with the Surprise Corner to Hoodoos Trail.
2.8 km loop
Minimal elevation gain
Trailhead: Johnson Lake Day-use Area




This trail follows the lakeside shoreline and includes views of Cascade and Rundle mountains. This forest of Douglas fir, spruce and pine trees, is the richest biological zone in Banff National Park – the montane ecoregion.


Moderate trails
4.8 km one way
Elevation gain 115 m, elevation loss 90 m
Trailhead: Surprise Corner, east end of Buffalo Street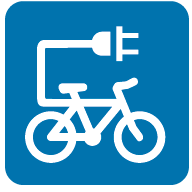 This sunny trail provides open vistas to the Hoodoos Viewpoint. Keep an eye out for wildlife and watch for icy sections. You can make a loop or return to town along Tunnel Mountain Road.
5.1 km loop
Elevation gain 205 m
Trailhead: Kiosk at the south end of Mount Norquay ski area parking lot




This narrow trail climbs through the forest to the Stoney Lookout where you can enjoy views of Cascade Mountain and the Bow Valley below. From there, continue north and descend on a twisting trail that winds above the ski-area lodge.
7.8 km one way
Elevation gain 885 m
Trailhead: Cave and Basin National Historic Site, start at Sundance Trail west of building



Follow Sundance Trail 2.6 km to the junction, where you will find the Sulphur Mountain Westside Trail branching back to the east. From there, this old weather station access road is a sustained climb for snowshoers or hikers with ice cleats.
5.6 km one way
Elevation gain 340 m, elevation loss 130 m
Trailhead: Johnston Creek trailhead at the Moose Meadows parking lot




A quieter alternative to the busier Johnston Canyon Trail, this trail climbs through thick forest to an open meadow with brilliantly coloured mineral springs.