Community Updates: Removal of Buildings Adjacent to Dam
Trent-Severn Waterway National Historic Site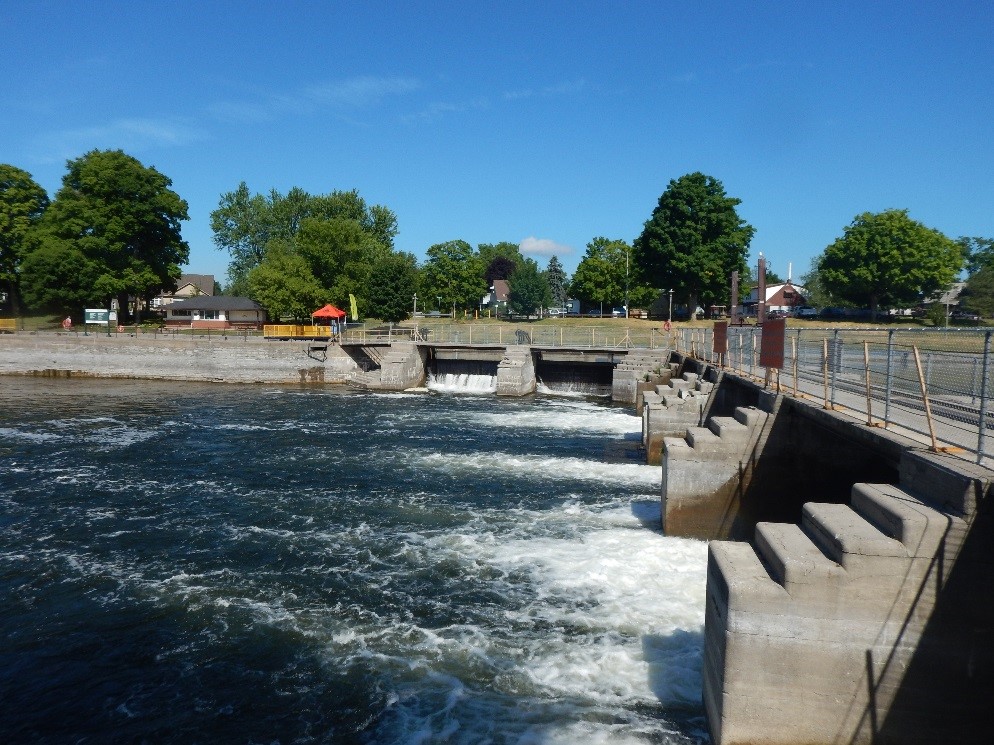 The project to replace the dam at Scotts Mills Lock 19 is progressing through design, and Parks Canada continues to prepare for future construction.

Replacing an operating dam is a very complex construction project as water still needs to be passed through the area. The Dam at Lock 19 is particularly challenging due to its location in an urban area with a limited amount of space at the site suitable for staging construction.

To help address these challenges, Parks Canada has purchased four properties adjacent to the dam on the East side of the river to better accommodate the project, and improve access for future maintenance.

Residents in the area are advised that some of the buildings on these properties will be removed in October 2017.

The use of the land following the completion of the project has yet to be determined. Parks Canada will engage the community in discussions prior to the restoration of the site in order to generate ideas and feedback. This may occur as a part of Management Planning public consultations in late 2018.
The project to replace the Scotts Mills Dam at Lock 19 in Peterborough will improve water management capability on the Otonabee River, and is a part of an unprecedented $3 billion investment over 5 years to support infrastructure work to heritage, visitor, waterway, and highway assets located within national historic sites, national parks, and national marine conservation areas across Canada. These historic investments will mitigate health and safety risks, halt the loss of nationally significant built heritage, and stimulate the economy in communities across the country.
History of Scotts Mills Dam
The original Scotts Mills lock and dam at Whitlas Rapids were built between 1837 and 1844. Both dam and lock have seen many changes over the years, including the relocation of the original dam to its current downstream location.
How to stay informed
For information about this or other infrastructure projects in your area, please visit
www.parkscanada.gc.ca/tswPeterborough
or
www.parkscanada.gc.ca/tswInfrastructure
. For questions or concerns, or to receive email updates regarding this project, please contact us at
Ont.TrentSevern@pc.gc.ca
and include "Scotts Mills Dam" in the subject heading.
Or, stay up-to-date on construction projects, boating activities and events, and general canal info by following our social media channels: Twitter
@trentsevernnhs
or
Facebook/trentsevernnh
.