Community Update: Construction Update
Trent-Severn Waterway National Historic Site
Parks Canada's construction projects are considered part of the Agency's critical services to the public and are currently proceeding. We will continue to communicate promptly if there are any changes in project status or schedule that impact the public.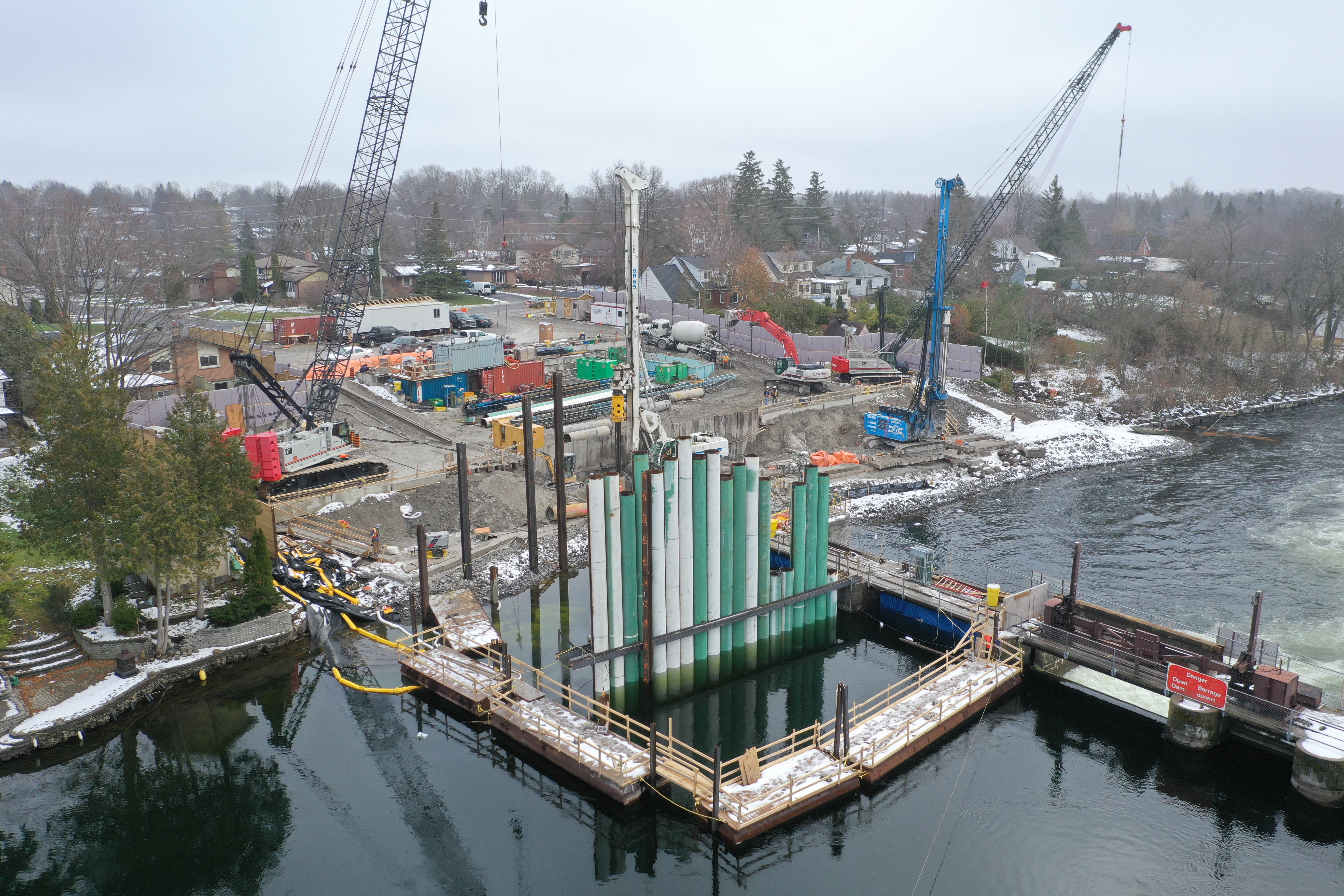 April 2, 2020 – A previously planned, temporary break in major construction is now underway at the Scotts Mills Dam. This will take place throughout the spring months to account for heavy flows associated with the spring melt, and accommodate DFO's in-water restrictions. Minor construction activities may take place out of the water during this time.
Contractors have completed both the upstream and downstream cofferdam, which create a dry workspace for the first phase of work. Construction of the first two sluices will begin when major construction work resumes at the site.
For more information:

For questions or concerns, or to receive email updates regarding this project, please contact us at Ont.TrentSevern@pc.gc.ca and include "Scotts Mills Dam at Lock 19" in the subject heading. For more about this or other infrastructure projects in your area, please visit www.parkscanada.gc.ca/tswpeterborough.