One of Banff National Park's greatest traditions is visiting the Upper Hot Springs for a soothing soak in the hot, mineral-rich water. Relaxing in the outdoor pool among the jagged peaks of Rundle and Cascade Mountains is a magical experience that has drawn visitors to Banff since 1886.
The bath house is a federal heritage building. Interpretive exhibits celebrate the glorious history of this iconic place and help visitors learn about the nature of hot springs.
Transit is the easiest way to enjoy Banff Upper Hot Springs.
From downtown Banff take route 1 "Sulphur Mountain". Buses run every 20 minutes during our regular hours of operation.
Parking at Banff Upper Hot Springs is limited and fills quickly. Visit roamtransit.com for schedules, fees and other transit information.
About Banff Upper Hot Springs
Top 5 minerals
The top five minerals found in the Banff Upper Hot Springs are:
Sulphate 572 mg/l
Calcium 205 mg/l
Bicarbonate 134 mg/l
Magnesium 42 mg/l
Sodium 6.6 mg/l
Water temperature is kept between 37 and 40 ºC (98 and 104 ºF).
More places to discover with Parks Canada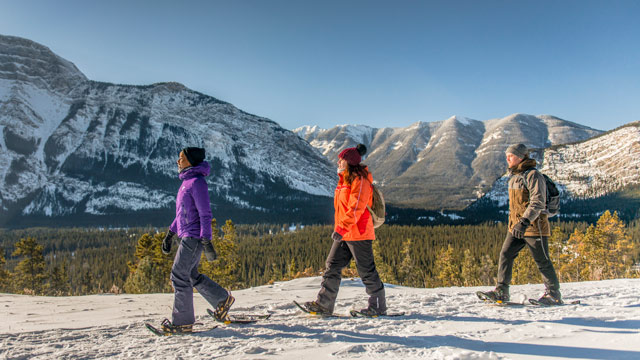 Founded in 1885, Banff is Canada's first national park and part of the first national park system in the world. With its soaring peaks, azure lakes and abundant wildlife, this Rocky Mountain park attracts millions of visitors every year.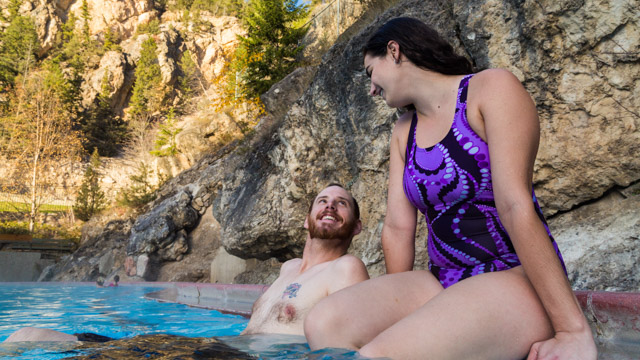 One of British Columbia's top natural hot springs is found in Kootenay National Park. This family-friendly facility offers plenty of space to relax and soak in the expansive hot pool or cool off with the kids in the swimming pool.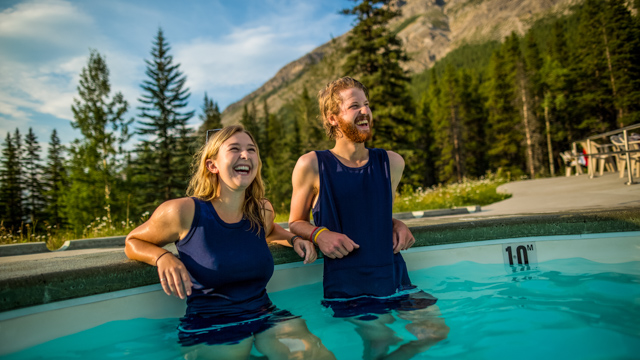 Miette Hot Springs, located in Alberta's Jasper National Park, feature the hottest hot springs in the Canadian Rockies.