Canadian Rockies Hot Springs
The Canadian Rockies Hot Springs are operated by Parks Canada. Located in Jasper, Kootenay and Banff national parks, these historic hot pool facilities offer relaxing, easy to access experiences for visitors of all ages. Entry to Miette, Radium and Banff Upper Hot Springs is first come, first served basis. Reservations are not available.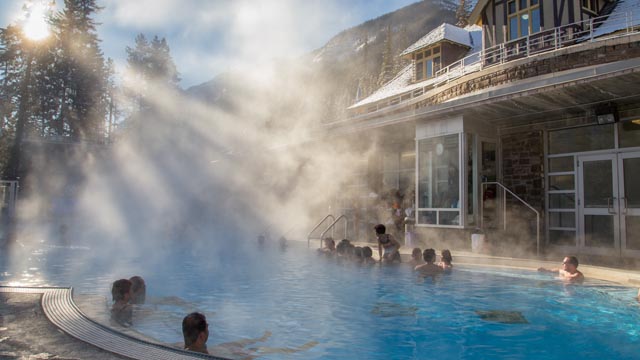 One of Banff National Park's greatest traditions.
Alberta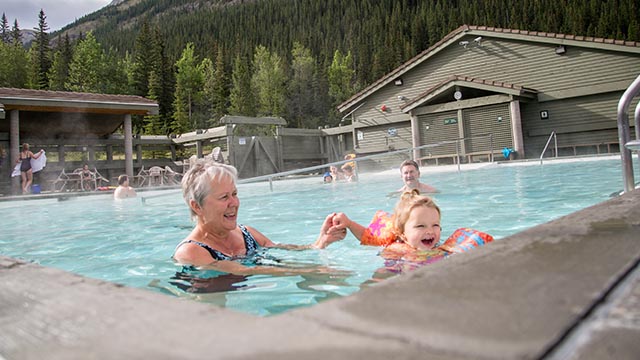 The hottest hot springs in the Canadian Rockies, in Jasper National Park.
Alberta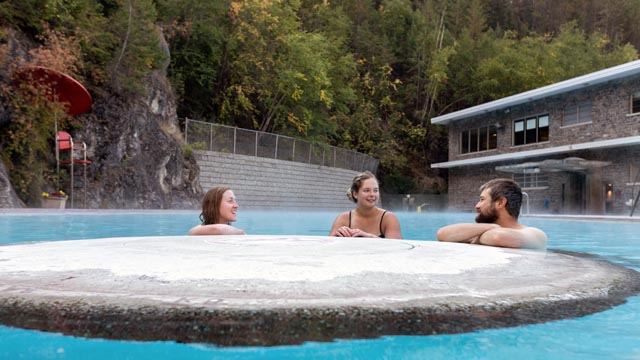 Family-friendly hot springs in Kootenay National Park.
British Columbia