Conserving and restoring ecosystems
Vuntut National Park
A vital aspect of the mandate for Canada's national parks is to maintain ecological integrity, to ensure that the structure and function of ecosystems are unimpaired by human activity and likely to persist.
---
Porcupine Caribou Herd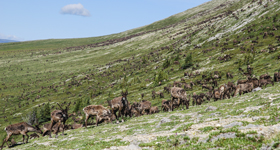 Vuntut National Park, along with Ivvavik National Park and the Arctic National Wildlife Refuge represent an international effort to protect a major northern ecosystem defined in part by the Porcupine Caribou Herd. Vuntut contains portions of the Porcupine Caribou Herd's spring and fall migration range.
Porcupine Caribou Management Board
Old Crow Flats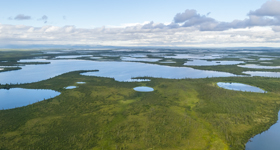 A vast wetland complex of shallow lakes and small streams, in 1982 the Old Crow Flats were designated under the Ramsar Convention, as a wetland of international importance. Vuntut National Park protects the northern third of the Old Crow Flats.