Boating and canoeing
Kluane National Park and Reserve
Where to go | Keep aquatic invaders out | Boating safety | Overnight registration
---
Where to go
Motorboating


Motorboats are only permitted on Kathleen Lake and Mush Lake.

Motorboats are considered a motorized vehicle. The only areas where you are permitted to camp within two kilometers of your motorboat is at Kathleen Lake Campground and on the shores of Mush Lake.
Paddling


Flatwater

There are several non-motorized boating possibilities in the park on the major lakes. Possible lake trips include:

Mush and Bates Lakes
Kathleen and Louise Lake

Whitewater

An exciting and remote river trip is the Jarvis-Kaskawulsh-Dezadeash River loop. Accessible from the Alaska Highway, the Jarvis-Kaskawulsh-Dezadeash River loop offers experienced whitewater paddlers an exhilarating 60 km trip of Class II+ rapids.
Keep aquatic invaders out
Invasive plants and animals can damage our aquatic ecosystems. Pay special attention when you are moving from one water body to another, particularly if you are coming from outside of Yukon.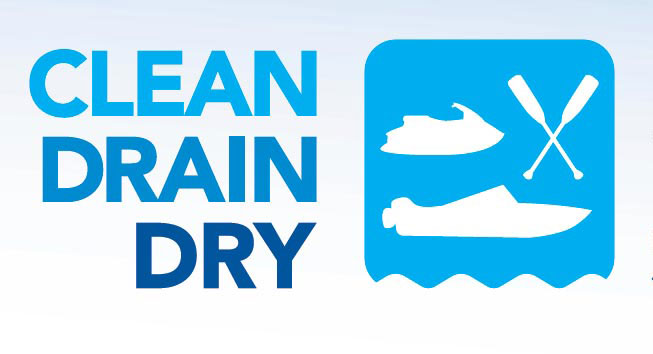 Before and after your trip...
Clean plants, animals and mud from boats and gear
Drain all water from boat and gear onto land
Dry all parts of your boat and gear completely
...to prevent the spread of aquatic invasive species.
Report aquatic invasive species in the Park: 1-867-333-9247
Boating Safety
Rapidly changing weather, high winds and cold water can make boating conditions dangerous on Kluane's lakes.
Be Prepared!
Check the forecast for weather and water conditions before heading out. Keep a watchful eye out for changing conditions.
Leave a trip plan with a responsible person.
Inspect all your equipment before departure.
Buckle up your lifejacket or personal flotation device before getting on board. Cold water immersion suits are recommended.
Never drink alcohol and drive your boat.
Overnight registration
All backcountry overnight trips into the park between April 1 and November 15 require you to register and purchase a backcountry permit. Bear resistant food canisters are mandatory in most areas.