Packrafting
Kluane National Park and Reserve
Packrafting is an increasingly popular activity in Kluane National Park and Reserve. While there are many opportunities for skilled intermediate to advanced level paddlers, the hazards and risks of any whitewater travel and remote wilderness trekking are great. You are responsible for understanding the risks and acquiring the skills and experience to be self-reliant. Packrafting is inherently more dangerous than a backpacking adventure.
---
Keep the following in mind
Prepare for the worst

All creeks in KNPR are extremely remote, and some will require days of arduous cross country travel. In these circumstances, even a minor injury or punctured boat can have serious consequences. On the river, simple mistakes, such as failing to properly secure a backpack to a packraft, can lead to lost gear and wet, miserable nights in the backcountry. The rivers and creeks are continuous, often with small and/or few eddies. There is no "pool and drop" here, mistakes can have severe consequences. Prepare for the worst case scenario and have a plan on how to deal with it. We recommend carrying the following items in a small dry bag on your person in case you become separated from your boat: fire starter, compass, mirror, water purification, emergency blanket, bear spray and some form of communication device such as a satellite phone.
It's just you out there

This isn't a place for rookies. You are responsible for your own safety. Prepare to handle an emergency on your own. Bring good first aid, repair and pin kits and the skills to use them. Keep in mind it might take days before rescue is possible due to: weather, distance, availability of aircraft and the ability to access your location, among other factors.

24 hour emergency dispatch

1-780-852-3100

Satellite phones are the recommended form of communication. Other satellite GPS messenger devices, such as SPOT® or inReach®, are also effective. Cell phones do not work in most areas of the park.
Expect the unexpected

Expect to deal with unforeseen hazards such as fallen trees and hidden rocks. Fallen trees are particularly dangerous because they form strainers, where water passes through the branches of the tree but solid objects, like people and packrafts, do not. Strainers can trap you underwater, even with a PFD. Knowing how to recognize strainers or other hazards in the water and avoid them are essential skills that should be learned by every packrafter before they hit the water.
Dress for the swim

The water in Kluane National Park and Reserve is often glacially fed and therefore very cold. As a result, even relatively calm water poses significant risks. The cold will limit your ability to swim away from hazards such as strainers, or can lead to hypothermia if you are submerged for a prolonged period of time. The shock of hitting cold water also causes involuntary inhalation, which can result in drowning if you are underwater. Improve your chances at survival, wear a drysuit.

Always wear a PFD and a helmet

The shallow nature some creeks and river means that there is always the threat of foot entrapment and colliding with rocks. Wear a personal flotation device (PFD) and helmet to lessen the risk of drowning and potential head and spinal injuries.
Pre-trip questions
Before you go, ask yourself:
Does the trip match your group's experience and skill level?
Can you read whitewater and quickly recognize hazards such as strainers, holes, and undercuts? Do you have the skills to avoid these hazards or safely eddy out and scout unknown water?
What are the known hazards of the river you are running (e.g., named rapids or portages)?
More importantly, what are the unknown hazards (e.g., unforeseen rapids at high water levels or newly fallen trees on the river)?
Do you have a plan in case you lose your paddle or a member of your group is injured?
Have you run this river before or know someone who has? Is the water level at a safe level to run?
There are resources like Paddling in the Yukon that you can use for more information.
Recommended gear for packrafting
In addition to your overnight backpacking gear, we recommend the following equipment:
Drysuit
PFD, helmet, and river knife to cut rope and escape entanglements
Gloves and appropriate footwear
Essentials; fire starter, compass, mirror, water purification, emergency blanket, bear spray, and communication device carried in a small dry bag on your person
Repair kit for your packraft
Paddle, and a spare
Throw bag and pin kit (emergency kit)
Keep aquatic invaders out
Invasive plants and animals can damage our aquatic ecosystems. Pay special attention when you are moving from one water body to another, particularly if you are coming from outside of Yukon.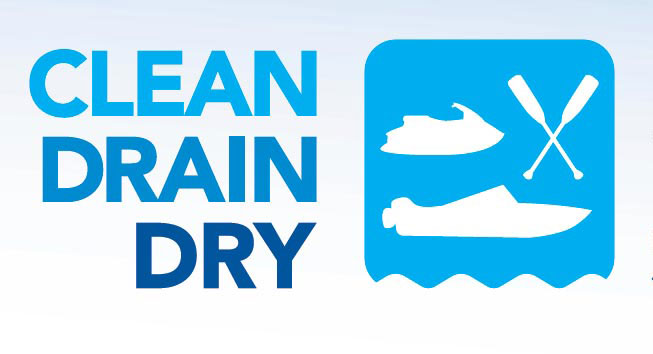 Before and after your trip...
Clean plants, animals and mud from boats and gear
Drain all water from boat and gear onto land
Dry all parts of your boat and gear completely
...to prevent the spread of aquatic invasive species.
Report aquatic invasive species in the Park: 1-867-333-9247
Popular routes
Packrafts allow for many and varied route options that can take you through areas subject to restrictions or prohibitions. It is your responsibility to familiarize yourself with the camping and travel restrictions that may apply to your route.
Kaskawulsh River
Duke River
Donjek River
Alsek River-Bates Lake-Mush Lake
Share your story
Please share your pictures and information about your trip with us. While some of our staff are avid paddlers, we can't paddle everything. We're always learning and adding new information to our trip planning material.
Overnight registration
All backcountry overnight trips into the park between April 1 and November 15 require you to register and purchase a backcountry permit. Bear resistant food canisters are mandatory in most areas.