Artist in Residence Program
Kluane National Park and Reserve
Presented in partnership with the Yukon Arts Centre and the Arctic Institute of North America's Kluane Lake Research Station, the Kluane National Park Artist in Residence Program invites Canadian visual artists to pursue work that brings together science and art through connection with the spectacular landscape of Kluane National Park and Reserve. Artists are housed at the Kluane Lake Research Station on the shores of Kluane Lake (Lhù'ààn Mân') and are given valuable time to retreat, reflect, and focus on their work with access to researchers, Parks Canada staff and scientists. The residencies allow for exploration of Kluane National Park which is the perfect setting to explore the interplay between science, conservation, and art. Artists have the opportunity to share and connect with people from all over the world.
Visitors have the opportunity to connect with artists through drop-in Artist at Work demonstrations, public workshops and artist presentations.
Meet the four artists selected for the 2023 and 2024 residencies!
2023 Artists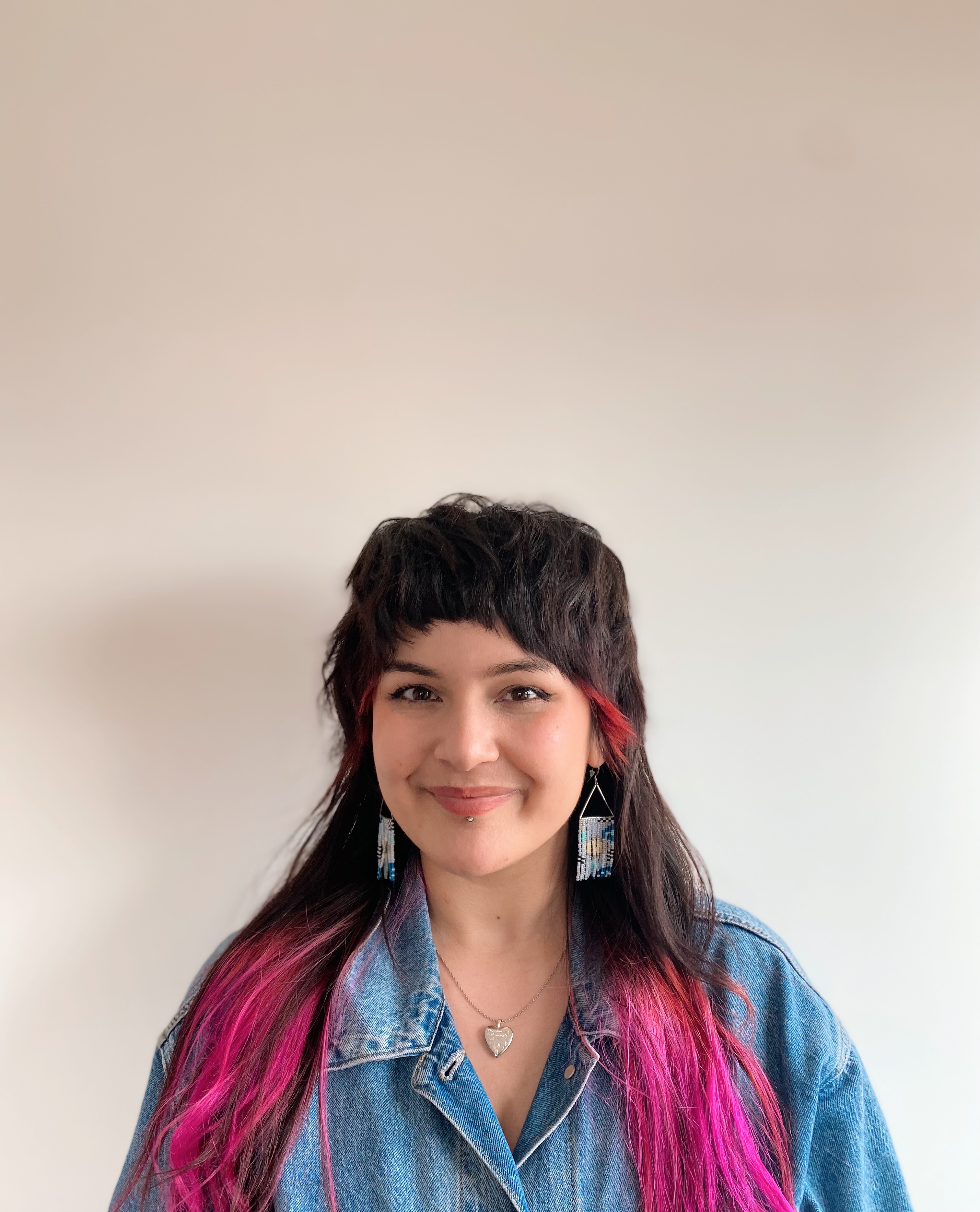 Teagyn Aatagwéix'i Vallevand is a visual artist and citizen of Kwanlin Dün First Nation. Aatagwéix'i practices many traditional art forms such as beading, Ravenstail weaving, and formline. Her art explores the concept of being a modern First Nations woman by translating cultural reclamation through the creation of wearable art and mixing contemporary art forms with traditional.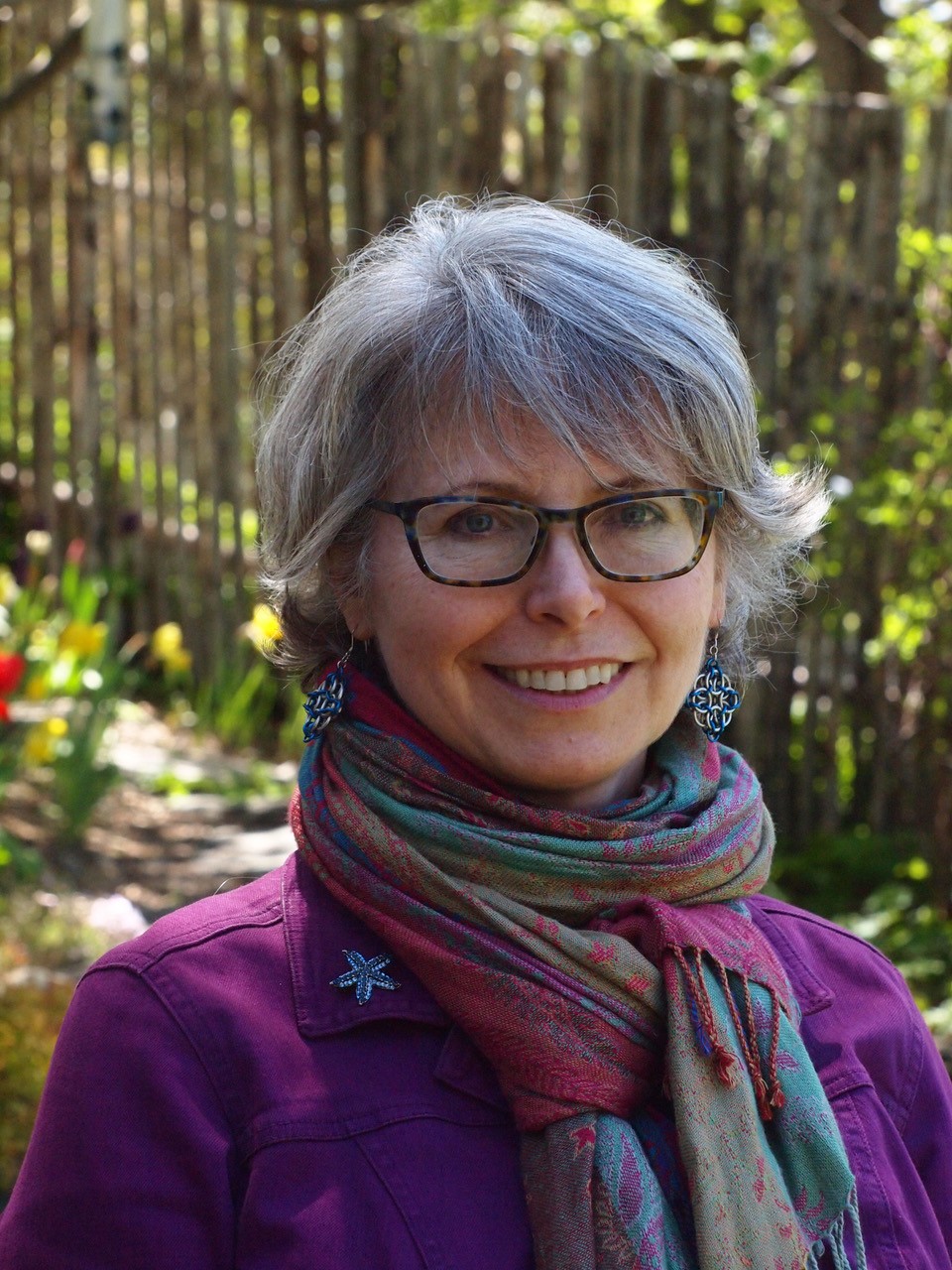 Christine Koch is a Newfoundland-based painter and printmaker who sources her inspiration and imagery from the natural world. In 1998 she was invited to be one of the artists to inaugurate the Gros Morne National Park Artist in Residence Programme. Since then, she has travelled to increasingly remote northern environments in the company of scientists investigating the effects of climate change.
Please watch for information about art workshops and talks with Christine and Teagyn during the 2023 summer season. More details coming soon!
---
2024 Artists
Misha Donohoe is an Australian–Canadian artist based in Whitehorse, Canada. Misha creates intricate and scientifically observed works in watercolour, ink, and prints. From the minute reality of an insect pollinator to the timeless expanse of mountain formations, Donohoe invites audiences to navigate between overlapping worlds.
Bettina Matzkuhn explores themes of ecology, weather, and geography in her fibre work. Using embroidery, paint and fabric collage she values the versatile language of textiles. Her animated films using textiles garnered awards and led to an interest in narrative that continues to inform her work. Bettina lives and works in Vancouver, British Columbia.
---
Past Artists in Residence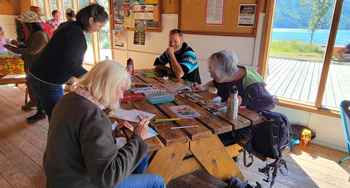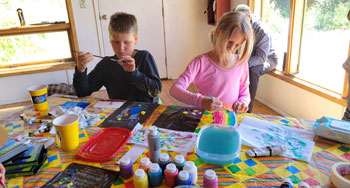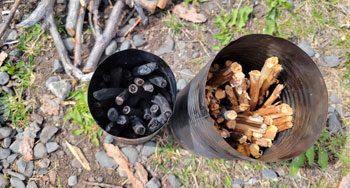 ---
Thank you to the 2022 artists!
It was an honour to host David Curtis and Tyson Isted as our 2022 Artists in Residence. Thank you to both artists for bringing your artistic energy and perspective to Kluane National Park and Reserve, and for sharing your skills and creative process with our visitors.
---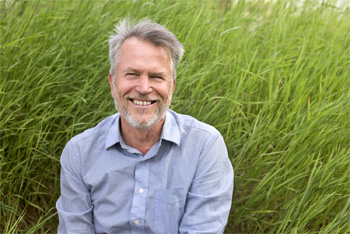 David Curtis is an off-grid dwelling filmmaker and artist who lives in Dawson City, Yukon. David uses projected image, sound, and sculpture to explore the fine details of the natural world, inviting us to reflect on our complex relationship to our environment. In all aspects of his life he strives to nurture a balanced relationship between happenstance, laughter and kairos.
David Curtis's residency took place from June 27th to July 11th. During his residency David used a variety of lenses and cinematic techniques to capture film footage that focussed on the "small and generally unnoticed, yet monumentally important, ecosystems and cycles of life that unfold beyond the notice of most human visitors". He offered workshops in photography and videography, observation and sketching, and gave an artists' talk about his off-grid filmmaking experiences. He also hosted drop-in Artist at Work demonstrations throughout his residency. Thank-you, David!
During my two weeks as the first Kluane National Park and Reserve Artist in Residence I had the privilege to become intimately familiar with the natural wonders and sublime beauty of this incredibly diverse and inspiring landscape. A highlight of my experience was the opportunity to join park staff and volunteers while they conducted an alpine plant survey on Mount Vulcan. To be able to experience and film in this beautiful and remote part of the park was a blessing that not only deepened my appreciation for the immense wonders of the park, but also for the dedication and hard work of the Parks Canada staff, who's love and care for this unique environment speaks to the integrity and commitment that guide Parks Canada's mandate.
This residency was an experience of a lifetime that has had huge impacts and lasting influence on both my creative process and professional practice. Mashi Cho to Kluane First Nation and Champagne and Aishihik First Nations, for allowing me to visit their traditional territories and for the opportunity to draw artistic inspiration from it, and to all of the staff at Kluane National Park and Reserve and the citizens of Haines Junction for their contributions to and support of the residency program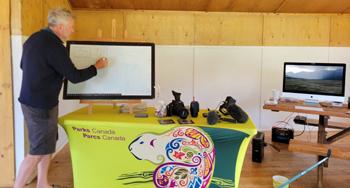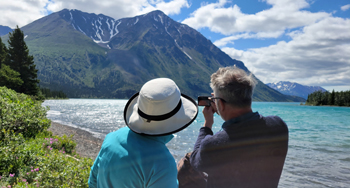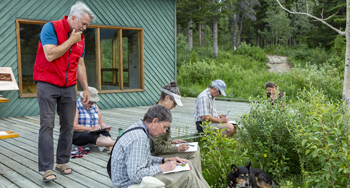 ---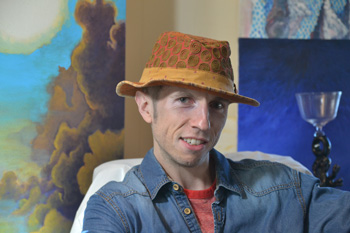 Tyson Isted is a glass artist and painter who lives in Whitehorse. Tyson was born in Regina, Saskatchewan, and studied Fine Arts at the University of Regina focusing on drawing, sculpture and painting. Midway, he transferred to the Alberta College of Art + Design and graduated with a Bachelor of Fine Arts in Glass in 2012. He moved to the Yukon Territory in 2013 with an adventurous spirit and new lands to be inspired by. Tyson helped build Lumel Glassblowing Studio, now with 15 years of glass experience, he currently works as a Senior Glass Artist doing gallery production, client commissions, teaching workshops, and educating visitors. Tyson enjoys playing music for the church worship ministry, doing breathing exercises and staring at the clouds dreaming about the unimaginable.
Tyson's residency took place from July 18th to August 1st. During his residency Tyson created sketches, paintings, and photographs of Kluane National Park and Reserve. He will be bringing this inspiration to the glassblowing studio where he will create a series of hot glass works that reflects the colours, landscapes and spirit of the park. Tyson hosted workshops in acrylic painting on postcards, charcoal-making and drawing, and also hosted drop-in Artist at Work demonstrations throughout his residency. We are looking forward to seeing Tyson's Kluane inspired glass works. Thank-you, Tyson!
The work I created was influenced by the mountain ranges and how the sharp peaks and receding ridge lines converge to the horizon line of the Earth. Being outside exposed to the environmental changes, the wind, the sun, the rain, and the bugs all contributed to the compounding influences this residency played on why I was painting. My favorite thing was the freedom to explore the National Park and learn the history and stories of the people and the land.
Thank you to Parks Canada for being so supportive and informative to influence my creative processes. This being my first Artist in residence, I had an adventurous experience. Getting to know the Parks Canada employees at the visitor centers and at the campgrounds made my residence at the Kluane National Park and Reserve very enjoyable. I cannot forget the location itself is perfect for setting up dialogue between the maker and the observer.