Fishing
Kluane National Park and Reserve
Fishing licenses
A national parks fishing license is required for angling in Kluane National Park and Reserve. Yukon fishing licenses are not valid.
One-day and annual fishing licenses may be purchased at the Kluane National Park and Reserve Visitor Centre in Haines Junction, or at Fas Gas and Top Spot in Haines Junction.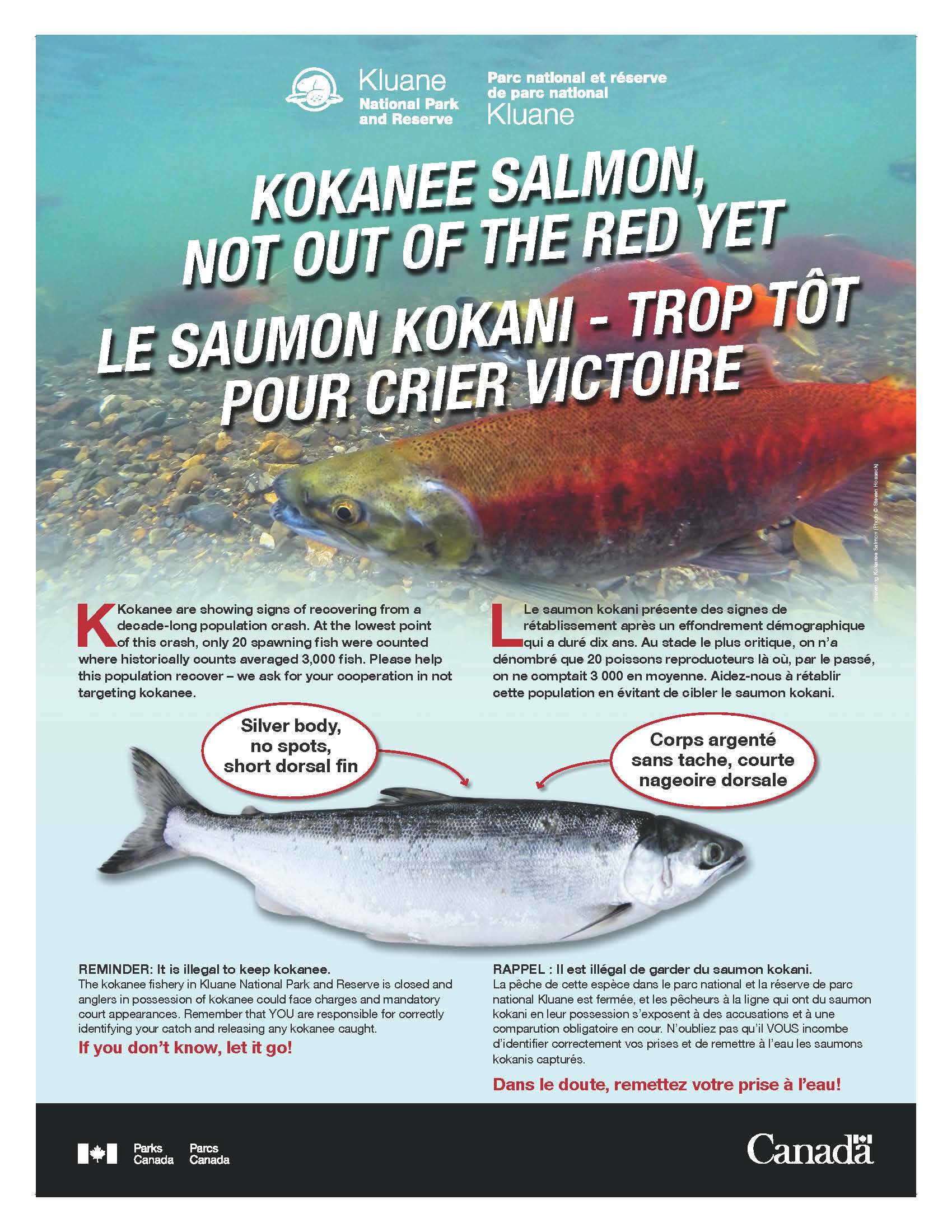 Lake trout, Arctic grayling and Rainbow trout are a few of the species that attract anglers. The Kokanee fishery in Kluane National Park and Reserve is closed. Anglers in possession of Kokanee could face charges and mandatory court appearances. Remember that YOU are responsible for correctly identifying your catch and releasing any Kokanee caught. If you don't know, let it go!.
Popular fishing areas in the park include: Kathleen Lake, Mush Lake, Bates Lake and St Elias Lake. Fishing is prohibited in Sockeye Lake and the creek between Sockeye Lake and Louise Lake. Fishing in areas outside of park boundaries requires a territorial license.