Nautical activities
La Mauricie National Park
La Mauricie National Park features many inspiring places for visitors and Waber Falls is one of them. At 27 metres in height, the falls have a water flow...
With its 150 lakes, La Mauricie National Park offers many opportunities to experience for yourself the true essence of nature. Around thirty lakes are accessible both off of the Parkway and through a network of canoe trails.
Features
Rental
It is possible to rent a boat from one of our three location centres. Row-and-go canoes are also a good way to explore less easily accessible places without having to portage.
Boat owner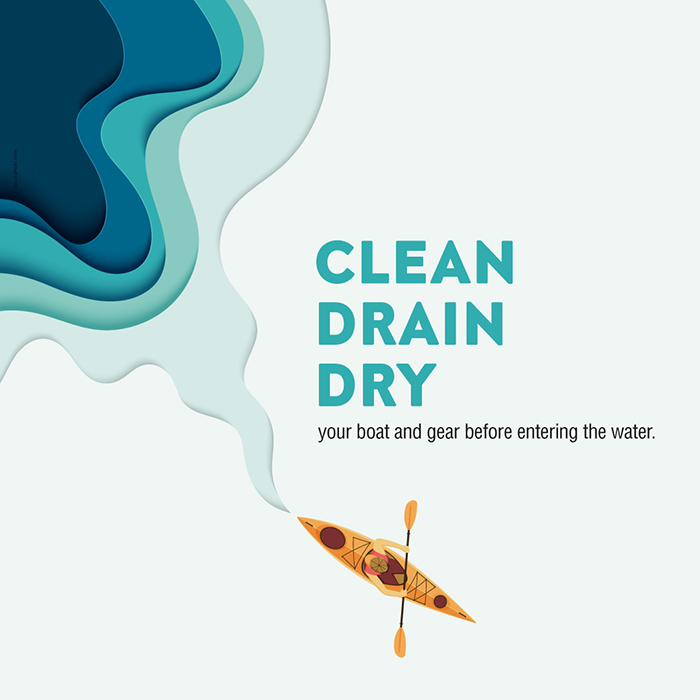 Help us protect the park's lakes!
Many lakes throughout Quebec are threatened by by invasive alien species. To prevent their introduction and spread:
CLEAN all mud, sand, plant, and animal materials from your boat or SUP and fishing gear.
DRAIN coolers, buckets, compartments, and other items that may hold water.
DRY completely before launching your boat.
Parks Canada is working to stop the spread of invasive aquatic species. CLEAN DRAIN DRY is a best practice across North America.
You also have to know that it is forbidden to use a motorboat (gas or electric) or to use a trailer to launch your boat.
Safety
Before going on, be sure to take the necessary measures to to ensure your safety.