Point Wolfe shelter
Fundy National Park
Our Point Wolfe Shelter experience allows you to escape to the wilderness. Step outside to enjoy the natural sights and sounds that winter offers or stay warm and relax in a fully insulated and furnished shelter. This unit is available for rent from November through April by visiting the Parks Canada reservation system.
Walk in distance from the shelter
During the winter, it is a 15 km return hike or snowshoe trek to the shelter.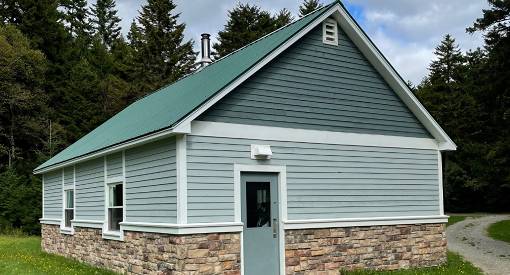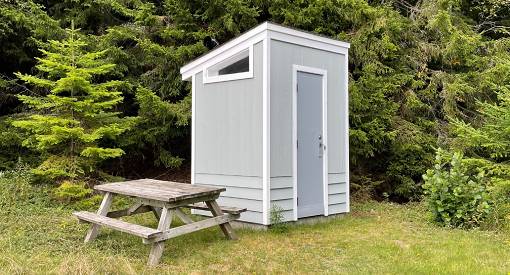 What to bring
Winter-rated sleeping bag
Mattress pads and pillows
Lantern
Flashlight
Cooking gear
Dishes
Water
What we offer
Inside the shelter

Interior wood heating stove
Firewood
Beds for four
3 picnic tables
A counter area
A broom and a dustpan
Outside the shelter

A dry toilet
A picnic table
Visitors must check in and check out at the Visitor Information Centre
The use of candles is not permitted in the shelter
Pack in, pack out: do not leave garbage on site or inside the shelter. Garbage bins are located in the parking area
Smoking is NOT permitted in the shelter
Pets are allowed
The shelter must be swept clean before departure
Winter parking for the shelter is located at the coastal east trail parking lot
Check-in: anytime after 3 pm
Check-out: no later than 11 am