Water activities
Waterton Lakes National Park
Getting out on the water is an excellent way to explore Waterton Lakes National Park.
Home to a string of pristine mountain lakes, the park is a paradise for anyone who enjoys being on, in or near the water.
In town, Upper and Middle Waterton lakes are the park's biggest and busiest bodies of water. Steady breezes make the lakes popular among windsurfers and sailboarders. Meanwhile, the calm waters of Emerald Bay are perfect for swimming and paddleboarding and divers can even explore the wreckage of a sunken ship.
Boaters planning to stay overnight at a backcountry campsite accessible by water (Bertha Bay and Boundary Bay) require a wilderness permit. Please refer to wilderness camping. Overnight camping or sleeping on boats is not permitted.
Prevent aquatic invasive species from entering parks waters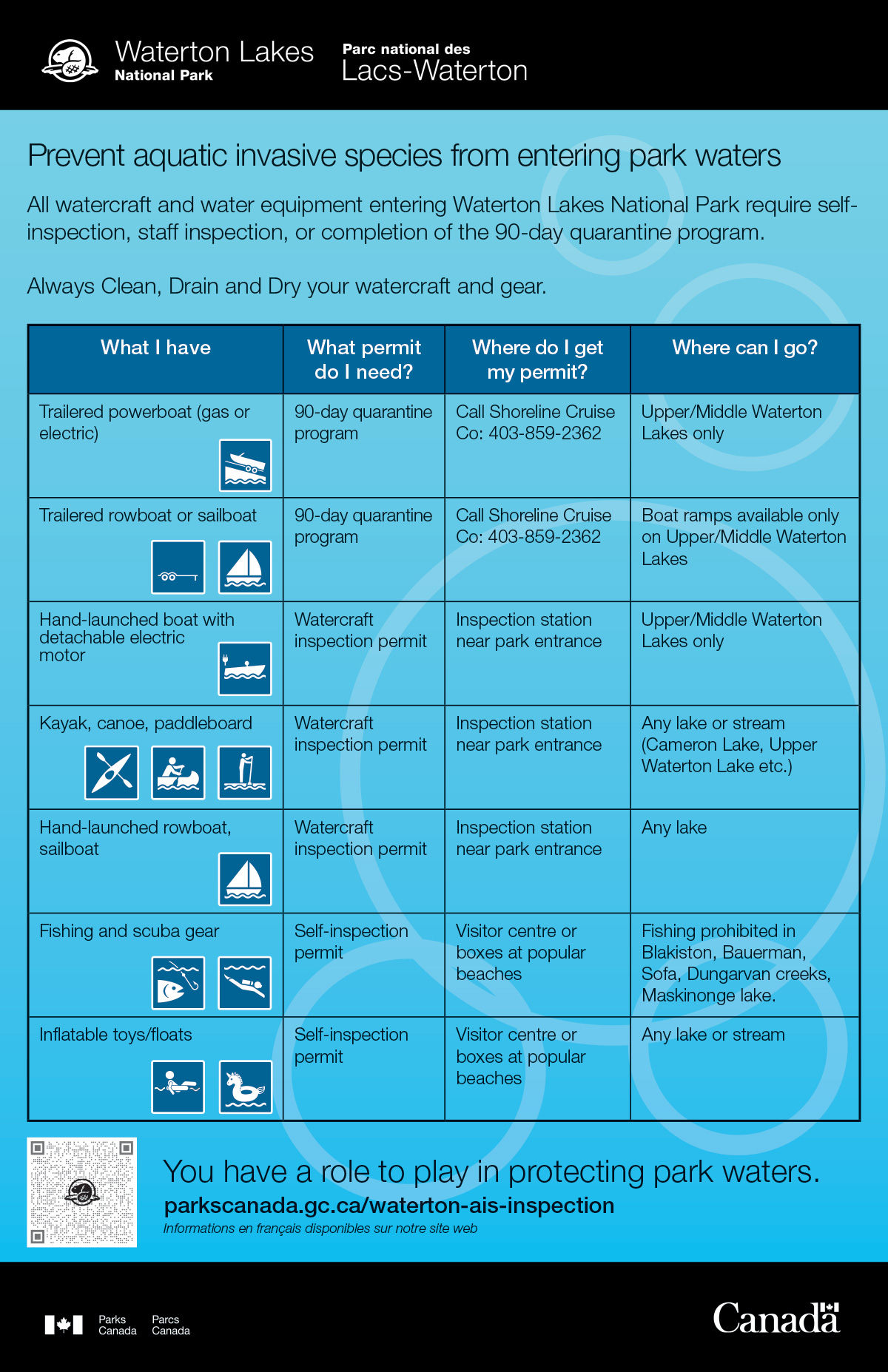 Quarantine sealing program for motorized and trailered watercraft

Parks Canada has authorized motorized and trailered watercraft to operate on Upper and Middle Waterton Lake, once the watercraft have completed a 90-day quarantine seal program.

Parks Canada is confident this program will protect the ecological integrity of Waterton Lakes National Park while also returning an excellent recreational boating experience to park users.

Parks Canada continues to take the threat of invasive mussels very seriously. A 90-day quarantine is longer than most current sealing programs and is considered sufficient to prevent the introduction of live mussels to Upper or Middle Waterton Lake.

For more information on this program and obtaining your seal, visit:
More information: