Reducing the risk of wildfires
Parks Canada is making significant investments to reduce the risk of wildfire to communities, critical infrastructure, and natural and cultural heritage sites.
In 2022, Parks Canada coordinated
33
wildfire risk reduction projects
in
14
different parks and sites
Fire and climate change
As our climate changes, fire seasons are predicted to become longer. Wildfires may become larger, and burn more severely. This is partly due to expected drought that will create dry, flammable conditions across much of the country. Reintroducing fire can create more diverse landscapes, and improve ecosystem's ability to adapt to the changing climate. Prescribed fire and wildfire management help accomplish this. Resilient landscapes mean that the forests, grasslands, and other ecosystems can recover and persist - even with the predicted impacts of climate change.
Protecting Communities
Decades of fire suppression have created dense forests with lots of coarse woody debris. This buildup of flammable vegetation increases the risk of high intensity wildfires that can spread quickly. Wildfire risk reduction work is often done around communities and infrastructure. This work helps reduce the rate of spread and intensity of a wildfire. This allows more time to use fire suppression methods.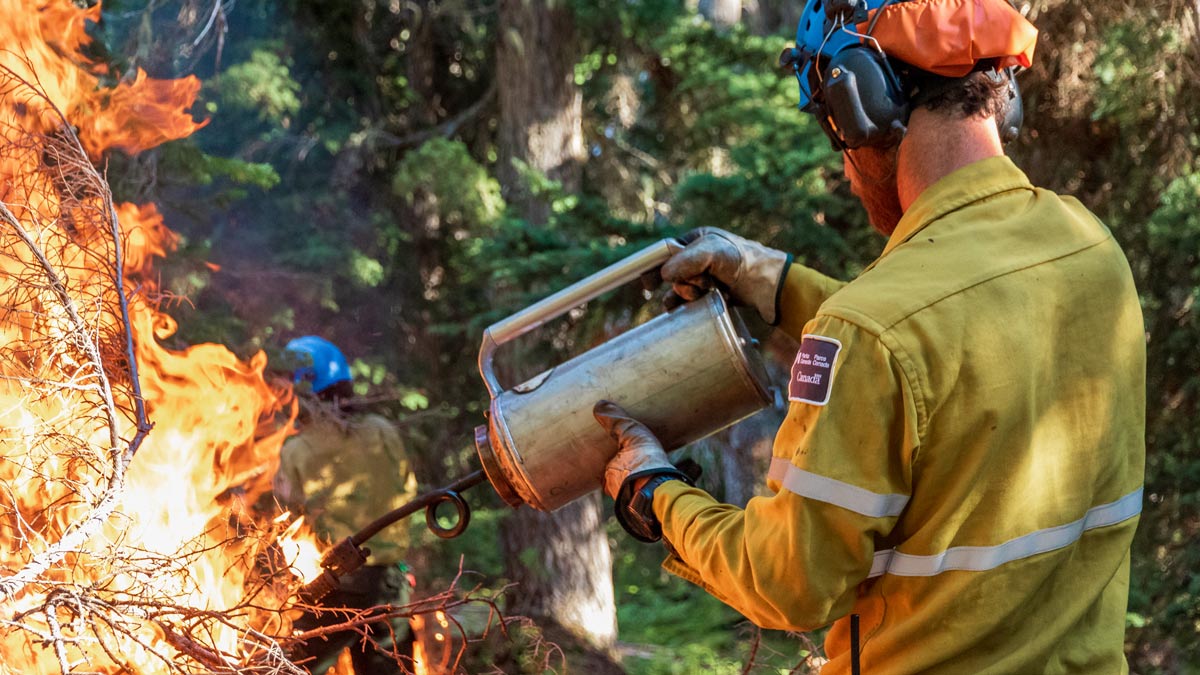 Examples of wildfire risk reduction projects
FireSmart Canada
Wildfire Risk Reduction work at Parks Canada administered sites follows FireSmart Canada™ guidelines.
As of 2023, at risk of wildfires are 47 national parks, 171 national historic sites, five marine conservation areas, and one urban national park; including:
$26.5 billion dollars in Parks Canada assets
seven town sites/communities
adjacent Indigenous communities and lands
1,056km of highway
250km of railway
local businesses
a significant portion of the Canadian tourism sector
Fire management agencies from across Canada, including Parks Canada, developed the FireSmart program. It provides guidelines to assist communities in reducing their vulnerability to wildfires.
The seven FireSmart disciplines are the foundation of Parks Canada's wildfire risk reduction program:
public education
emergency planning
vegetation management
legislation
development
interagency cooperation
cross-training
---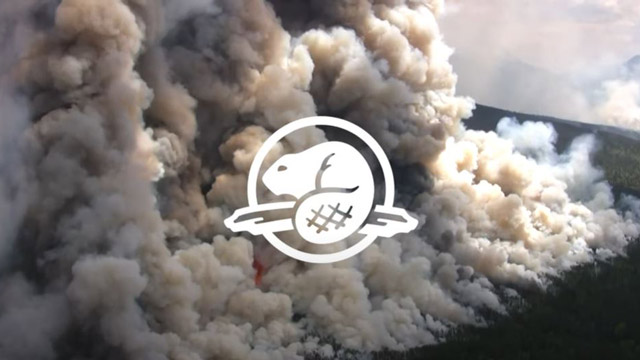 Fire videos
Learn more about Parks Canada fire management with videos from national parks across the country.