Indigenous fire stewardship
Indigenous fire stewardship promotes the use of cultural burning practices by Indigenous Peoples in Canada. Cultural burning is an important cultural practice that enhances ecosystem biodiversity, assists with the management of complex resources, and reduces wildfire risk by reducing vegetation. Parks Canada supports Indigenous-led cultural burning in three main areas:
works with Indigenous partners to address barriers related to the re-establishment of cultural burning practices (training, resourcing, etc.)
establishes partnerships to revitalize cultural burning practices within national parks and national historic sites
supports Indigenous Guardian initiatives
The difference between cultural burning and prescribed fire
Prescribed fire is a colonial adaptation of cultural burning practiced by many different Indigenous groups in Canada. While some of the objectives may be the same, there are many differences between the two.
Differences between cultural burning and prescribed fire
Cultural burning
Prescribed fire
Indigenous-led
Agency driven
Cultural objectives
Hazard reduction or ecological objectives
Indigenous knowledge-driven

Western science knowledge-driven

Primarily slow, cool burns


"fires we can walk beside"

Fire intensity varies depending on objectives

Family-centered

Parks Canada follows the Incident Command System structure

Traditional fire ignition methods
Use of accelerants and specialised tools


Gasoline/diesel mixtures
Drip torches, heli-torches, etc.
Parks Canada is committed to supporting Indigenous People's reconnection to the lands and restoring cultural burning practices. Parks Canada is working to develop long-term relationships with Nations across Canada. Part of this relationship building includes: following Nations guidance on how and how much communities want to be involved in fire management and supporting Indigenous-led cultural burning practices.
Cultural burning will remain to be Indigenous-led, so as not to misappropriate cultural practices. Parks Canada is working to address barriers that may prevent or delay the implementation of these practices.
As part of this commitment to address barriers, an Indigenous Fire Circle was established in April 2023. The Indigenous Fire Circle provides advice and identifies opportunities for:
Indigenous engagement
Indigenous-led cultural burning
potential Indigenous Fire Guardians projects
the way Parks Canada currently approaches fire suppression, including cultural safety.
The Circle is comprised of Indigenous Parks Canada employees and external advisors representing different Nations across Canada.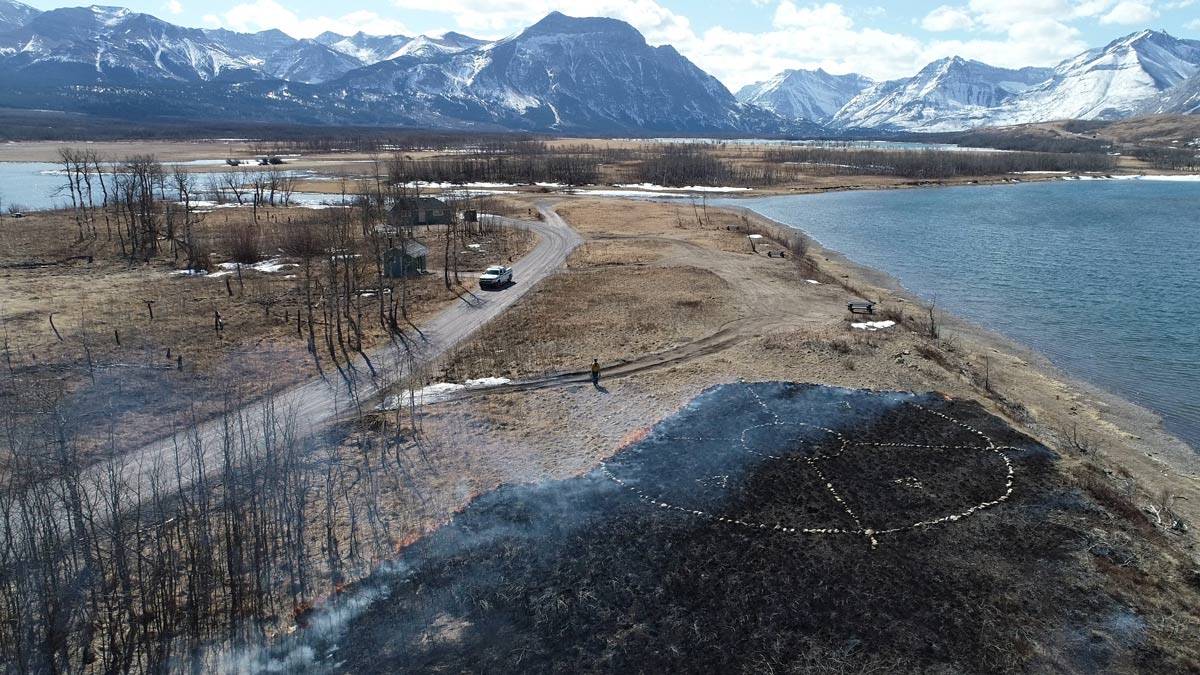 In 2022, Waterton Lakes National Park worked closely with Kainai Nation to continue implementing the Y-Camp prescribed fire. Prior to implementation, a blessing was done by a Siksikaitsitapi Elder. Following this, members of Kainai Nation worked side-by-side with Parks Canada fire crews to return fire to the land.
Two weeks later, Waterton Lakes National Park staff joined Kainai fire practitioners on the adjacent Blood Timber Reserve to support the return of cultural fire to the land. This was the first time Parks Canada has supported a First Nation in returning fire to the land beyond the boundaries of a site it administers.
---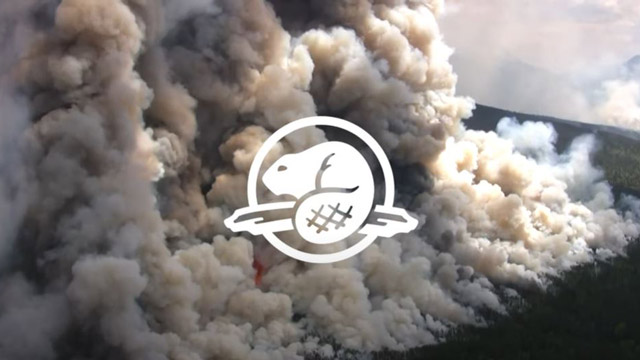 Fire videos
Learn more about Parks Canada fire management with videos from national parks across the country.