Step back in time
Forges du Saint-Maurice National Historic Site
Diabolus ex machina: An audio path by Fred Pellerin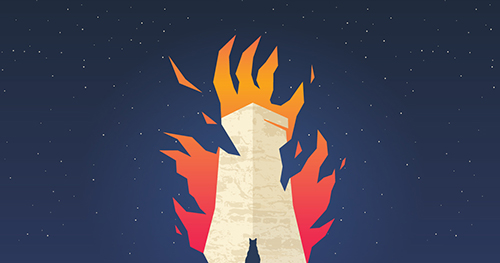 Created in a "carte blanche" formula by storyteller Fred Pellerin, the audio path Diabolus ex machina is available since summer of 2021. This walking tour in the form of a mock documentary will plunge you into the historical and legendary world of the Forges du Saint-Maurice as seen through the storyteller's playful glasses. The narrated circuit consists of 14 sound capsules that can be accessed directly on your smartphone or by using one of the portable devices available on site.
Duration: Approximately 90 minutes, including walking time (1 km)
(last departure: 3:15 pm)
The audio path is offered only in French, a written English translation is available.
NEW

Listen to an excerpt...