Outdoor activities
Manoir Papineau National Historic Site
Visiting a historic site is like leaping back in time. It's taking the time to observe, to breathe, and to let the surroundings surprise us. Renowned for its architecture, the Manoir Papineau has a number of details that often go unnoticed.
Walk through the stately alley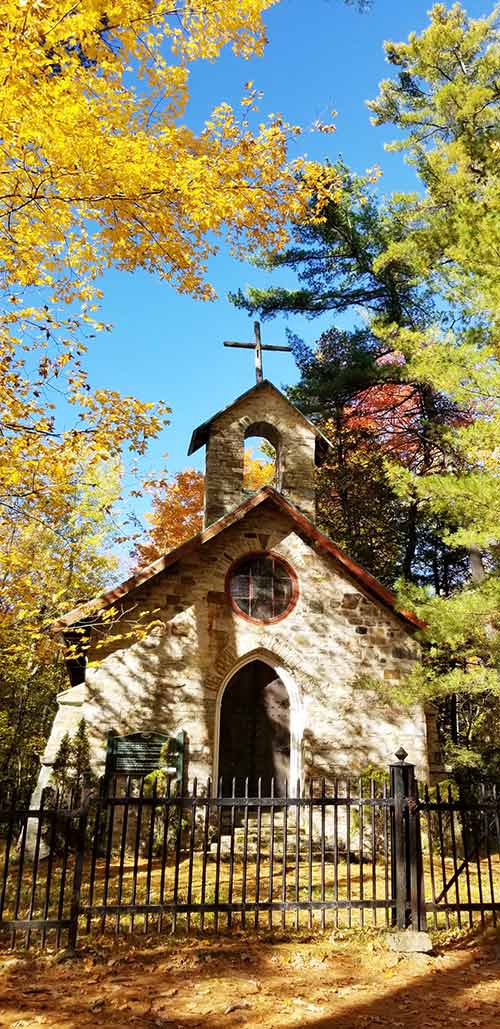 Your visit begins the moment you leave the parking lot. Just as Louis-Joseph Papineau's guests used to do in the old days, you'll begin by walking along the stately alley. Observe the forest, breathe in its odours and listen to its sounds. This 800-metre, slightly winding trail is the best way to slip into the feeling of the time.
A little further on, at the edge of the stately alley and under towering pine trees, the Papineau funeral chapel is nestled among the quiet of the estate's forest. Since 1855, several members of the family have been buried here, including Louis-Joseph Papineau. Today, the conservation of this precious building is a responsibility shared by the National Trust of Canada and the Société historique Louis-Joseph-Papineau.
Finally, at the end of the trail, as the manor house begins to emerge on the horizon, you will see a small triangular-shaped structure. Built in 1880, this bell tower housed the bell of the first church that was donated by Louis-Joseph and Julie Papineau in 1821.
Picnic and relaxation in the garden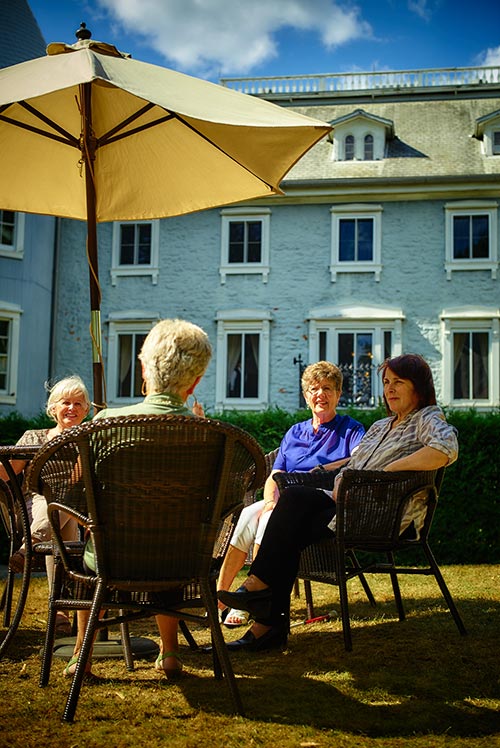 Erected at the top of Cap Bonsecours, the manor overlooks the Ottawa River and reigns in the heart of a natural setting of incredible beauty.
At the end of the stately alley, in front of the manor, a huge red oak tree stands tall. This tree has seen more than 300 years of history. Proud and majestic, it rests on wooden crutches called shrouds. Learn more about its history at the nearby interpretive panel.
In designing the landscaping, Louis-Joseph Papineau was inspired by English gardens and their picturesque effect. Enjoy the charm of the bright colours and soft scents.
Bring your checkered tablecloth and wicker basket and top off your excursion with a picnic in front of the manor. Settle down at the picnic tables or directly on the garden's lawn.