Permanent exhibitions
Manoir Papineau National Historic Site
Discover the featured and upcoming exhibitions.
Papineau and the heritage village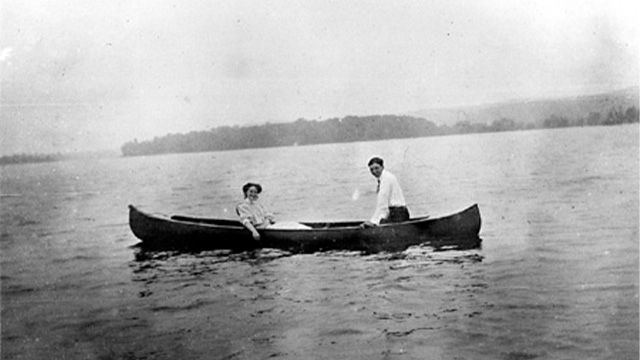 Presented by the Société historique Louis-Joseph-Papineau>, this bilingual exhibition brings together some objects of daily life at the time of the seigneury of La Petite-Nation, old images of the village and some sculptures.
Among the objects to be seen are paintings of family members, Napoleon Bourassa's painting easel, glasses, wooden figurines and a reproduction of Papineau's funeral bust.
In addition, a relaxation area and a photo area featuring chic bourgeois accessories will be available for visitors to capture candid country memories.
The exhibition is featured at the family museum, next to the manor, from May 20, 2023 through October 9, 2023 (when the site is open only). Check out the schedule.
Running the seigneury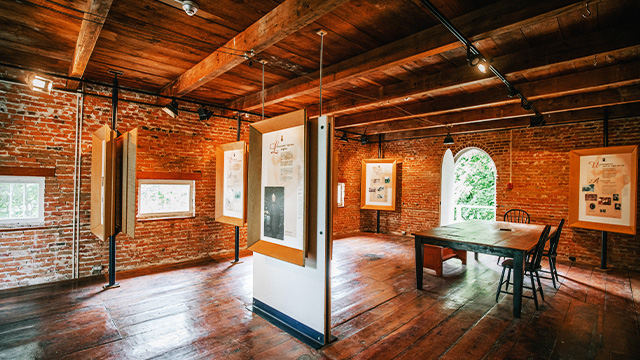 Head to the granary to discover this building built in 1855 and intended to store grain royalties owed to the seigneur. Napoléon Bourassa, painter and son-in-law of Louis-Joseph Papineau, set up his painting studio upstairs between 1858 and 1871.
Besides enjoying the wood ceiling, you can learn more about the way the seigneury of Petite-Nation operated in the past and about the functions of the other buildings on the estate.