Activities and experiences
Manoir Papineau National Historic Site
The Manoir Papineau National Historic Site is a place where history and nature blend together into an unforgettable experience. Walk along the stately alley and travel back to the time of Louis-Joseph Papineau, admire the landscaped grounds, share a picnic and enjoy the view of the Ottawa River.
Memorable activities
Enter the seigneurial mansion, which reveals the daily life of the Papineau family and paintings and photographs from the past.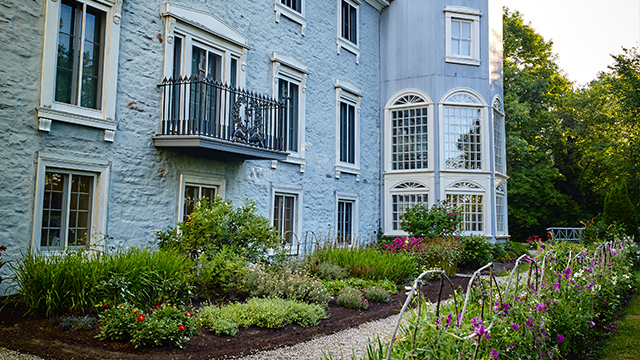 The forest, gardens and natural beauty of the Manoir-Papineau will delight and charm you during your visit.
Memorable experiences
Consult the calendar of upcoming events at Manoir Papineau National Historic Site.
Discover the current and future exhibitions presented at the Manoir Papineau National Historic Site.
Take part in the discovery activities: Guided tours, Xplorers program and more.
Plan a group tour. Reservations required.
Stroll along the stately alley, observe the garden's beauty or take a break in one of the red chairs.