Community Update: Replacement of the Talbot Dam
Trent-Severn Waterway National Historic Site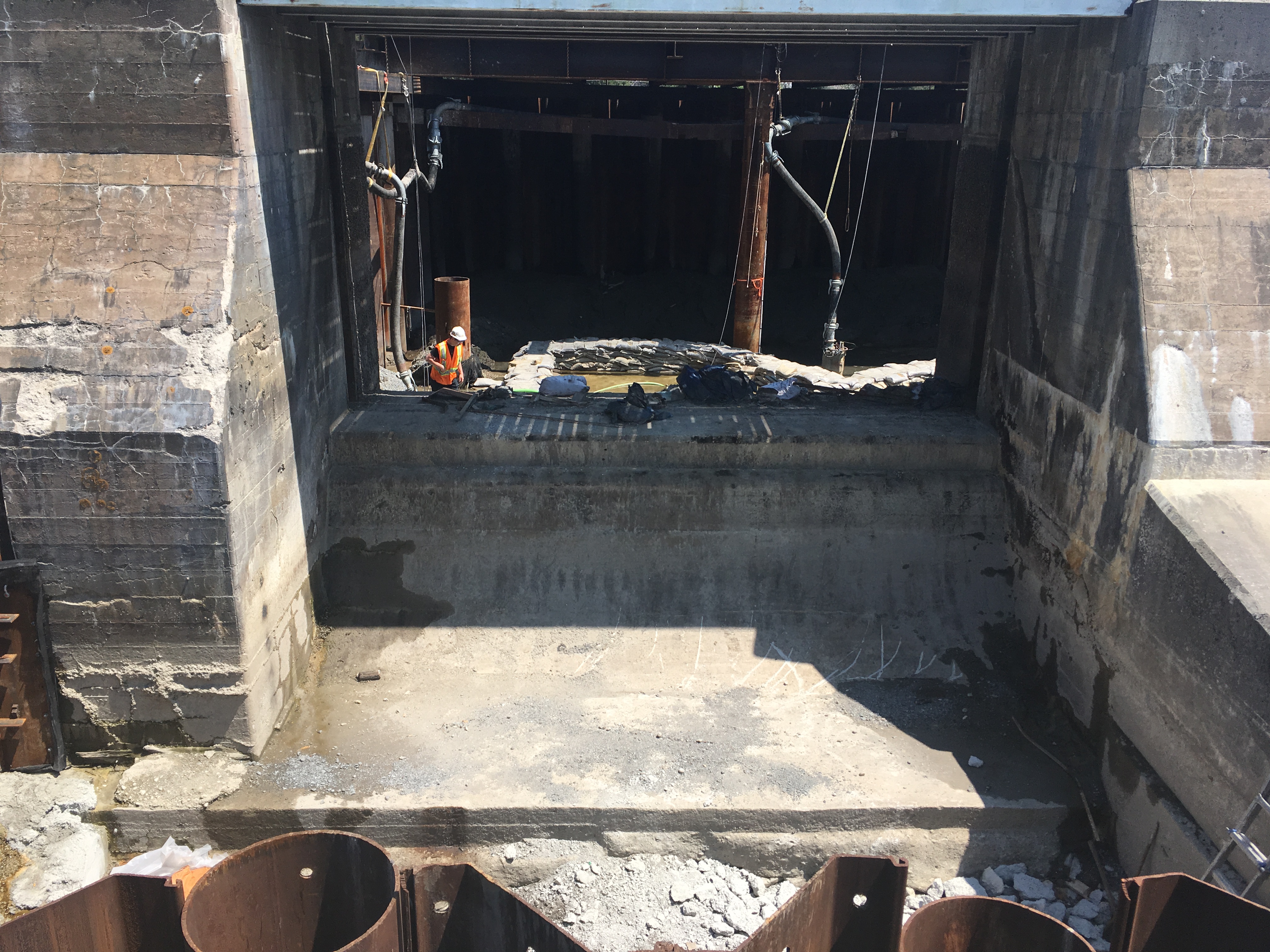 The Government of Canada has announced more than $600 million of work on infrastructure across the Trent-Severn Waterway and its reservoir lakes. As a part of this historic re-investment, construction will soon begin on the replacement of the Talbot Dam.

The first phase cofferdams have been constructed and water has been pumped out to create a dry work area. This dam is comprised of two sluices and will be replaced in phases so that water flow can continue through one sluice of the dam while construction takes place.

The Talbot dam project will pass another significant milestone next week as work toward the demolition of the first sluice begins. The first sluice will be constructed by Fall 2018. Construction of the second sluice, as well as rehabilitation of the earth dams will take place over the winter months of 2018/19 for completion in late fall 2019. Restoration of the site will take place the following spring 2020.

Residents can expect construction noise through the demolition and reconstruction period. County Road 50 below the dam will remain open during construction, however there may be short temporary closures or lane reductions.


How to stay informed
Be a witness to this historic work. Check out what we're up to at www.parkscanada.gc.ca/tswInfrastructure.

A photo gallery of the Talbot area projects has been shared to Parks Canada's website at www.parkscanada.gc.ca/tswTalbotSimcoe. More will follow in the coming weeks and months, so stay tuned.

Or, stay up-to-date on construction projects, boating activities and events by following our social media channels: Twitter @trentsevernnhs or Facebook/trentsevernnhs.
If you would like to receive email updates about these projects, please email us at: Ont.TrentSevern@pc.gc.ca and include "Talbot Area" in the subject heading.