How to get to the Canadian North
In the High Arctic the sun shines 24 hours a day in the summertime and is very strong – bring sunscreen and a sleeping mask!

Weather delays are a normal expectation in all seasons.

It can snow in any month of the year; bring your tuque and mitts.

Get access to deals on airfare by contacting your travel agency and watch for periodic seat sales. For Nunavut, check with Travel Nunavut.


Contact the park or historic site for detailed information before booking.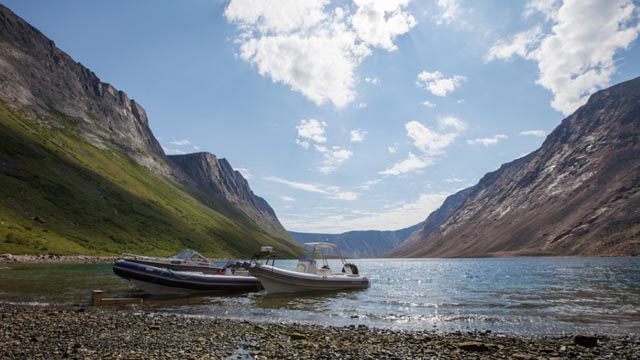 Newfoundland and Labrador
Torngat Mountains is accessible by scheduled air service to Goose Bay followed by chartered flight to Saglek airstrip with a short boat trip to Base Camp. Contact Parks Canada for additional information (1-888-922-1290 or infopntorngats-torngatsnpinfo@pc.gc.ca).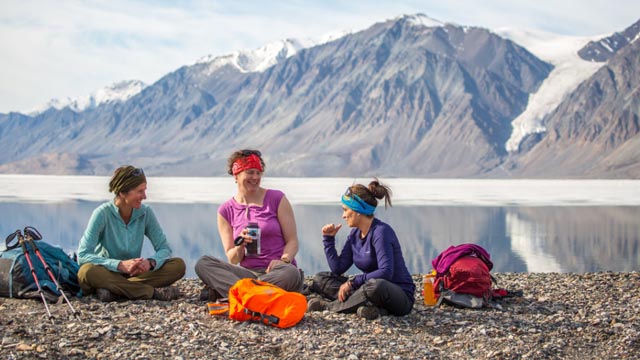 Nunavut
Quttinirpaaq is accessible via scheduled flights to Resolute, then by air charter.
Sirmilik is accessible via scheduled flights to Pond Inlet or Arctic Bay, then by licensed boat or snowmobile operator.
Auyuittuq is accessible via scheduled flights to Qikiqtarjuaq and Pangnirtung, then by licensed boat or snowmobile operator.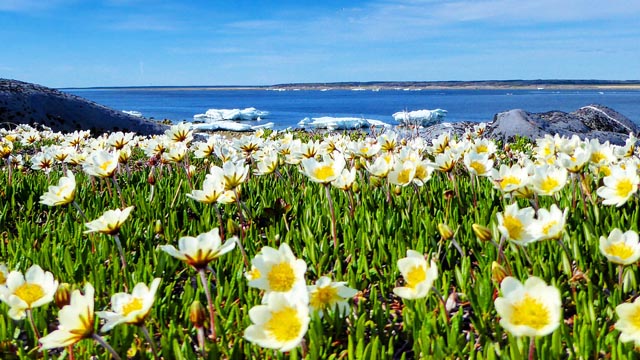 Manitoba
For Prince of Wales Fort, Cape Merry Battery is accessible by road year-round, while Sloop Cove is accessible by boat in July and August.
York Factory is accessible by helicopter as well as by boat in July and August.
Wapusk is accessible by helicopter year-round and by snowmobile in the winter.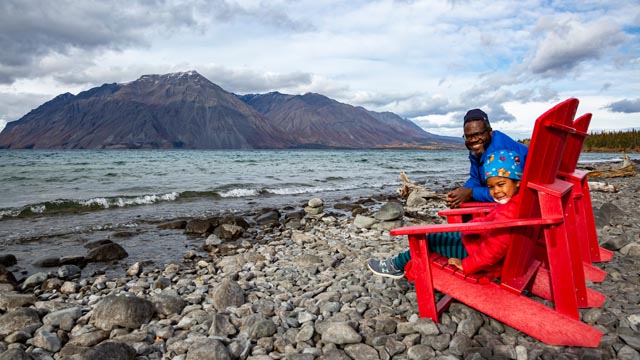 Yukon
Kluane, Chilkoot Trail and S.S. Klondike historic sites can all be reached by road.
Dawson City and Klondike National Historic Sites are accessible by car or by plane; flights depart from Whitehorse.
Vuntut and Ivvavik can be reached by air charter from Inuvik, and Old Crow.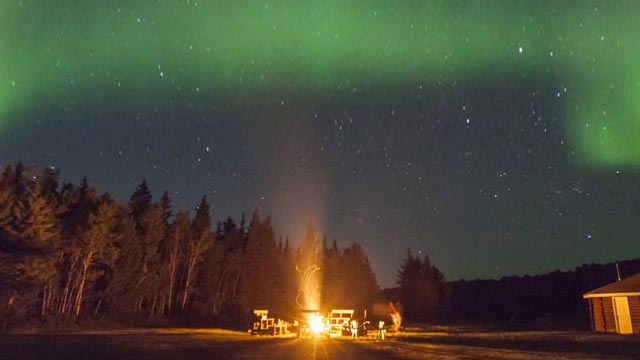 Northwest Territories
Tuktut Nogait, Aulavik and Ivvavik are accessible via chartered flights from Inuvik. Fly to Inuvik via scheduled air service from Edmonton, Vancouver, Yellowknife or Whitehorse, or drive the Dempster Highway.
For Pingo Canadian Landmark, drive up the Dempster highway, continue past Inuvik and drive along the Inuvik-Tuktoyaktuk Highway.
Get to Wood Buffalo via a year-round paved highway to Fort Smith, NT, or winter roads to Fort Chipewyan, AB also provide seasonal access to the park. Access both communities via flights from Yellowknife, NT or Edmonton, AB.
Access Nahanni by chartered flights from Fort Simpson or Yellowknife, NT, Muncho Lake in BC or Watson Lake in the Yukon. Get detailed information by visiting parks.canada.ca/nahanni.
Nááts'įhch'oh is accessible through chartered flights from Tulita or Norman Wells, NT. Get detailed information by visiting parks.canada.ca/naatsihchoh.
Thaidene Nene is less than 10 kilometres from Łutsël K'é, NT, which has daily scheduled flights from Yellowknife. Make your way from there via an experience with a licensed operator or by watercraft or snowmobile. Additionally, air charters are available from Yellowknife. More details are available at parks.canada.ca/thaidene-nene.