Bison
Prince Albert National Park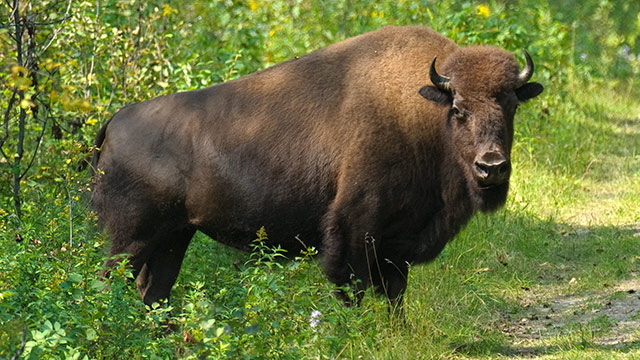 To see one of Canada's few remaining populations of free ranging plains bison within their historic range, follow the road signs to the west side of Prince Albert National Park. You can start from the junction of Highways 263 and 240 in the south-east corner of the Park, or follow the Scenic Route (Highway 263) from Highway 2 at Christopher Lake to rejoin Highway 240.
To view bison in Prince Albert National Park look for the Sturgeon River plains bison herd on the Valleyview Trail Network located on the park's west side.
Explore visitor opportunities in the west side:
Discover the unique landscape of "Bison Country"!
Related links