Gwaii Haanas National Park Reserve, National Marine Conservation Area Reserve, and Haida Heritage Site
Massive moss-draped cedar and Sitka spruce tower above the Haida people's ancient carved poles and fallen longhouses on the lush rainforest islands of Gwaii Haanas. Skies fill with bald eagles, bears scavenge salmon on wild beaches and the ocean teems with breaching whales, porpoises and sea lions. Experience a rich, remote landscape and seascape steeped in spirituality, protected by Parks Canada, Fisheries and Oceans Canada and the Haida who draw cultural inspiration from the land and waters of their ancestors.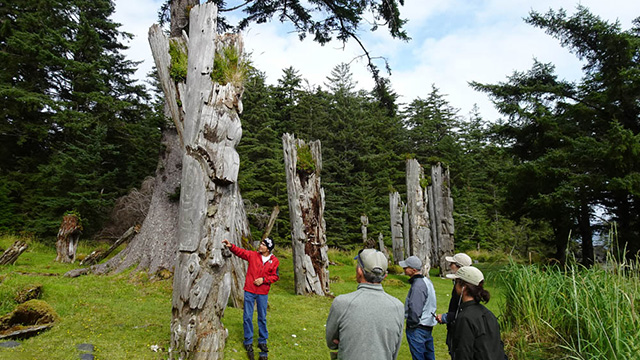 Weathered, carved poles, longhouse ruins and traditional Haida culture are brought to life at five island village archeological sites by knowledgeable resident Haida Gwaii Watchmen.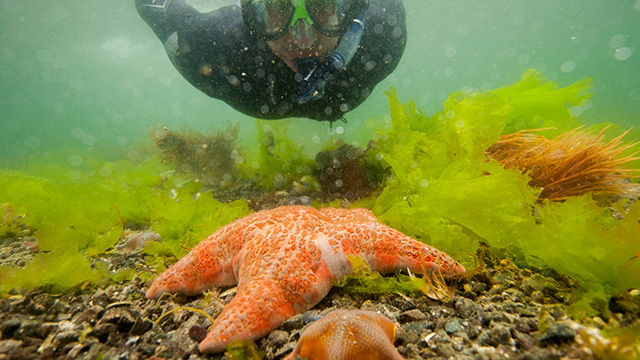 Sailing or powerboating in waters rich with wildlife offers the most freedom for exploring Gwaii Haanas' maze of islands.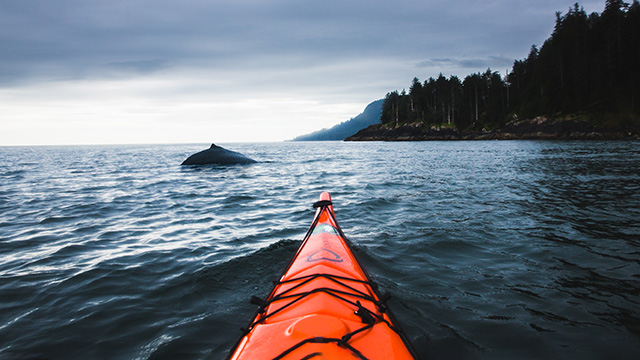 Kayaking encourages slower paced and more intimate experiences with the ocean and its creatures as well as the primordial wilderness and ancient culture of Gwaii Haanas' network of islands.
About Gwaii Haanas
Haida cultural sites, Haida Gwaii Watchmen, Legacy Pole.
History of establishment, cooperative management, management plan.
Conservation and science, animals, plants, the environment, and research.
An intimate experience with land and sea awaits those with a sense of adventure and the skills necessary for a wilderness trip. There are no roads into Gwaii Haanas - access is limited to boats and seaplanes. Visitors who come to explore Gwaii Haanas do so either as part of a guided trip, travelling with one of our licensed tour operators, or on a self-guided adventure.