Escape Room
S.S. Klondike National Historic Site
The S.S. Klondike is closed for the season. We look forward to seeing you in May 2024!
S.S. Klondike I, Shipwreck Escape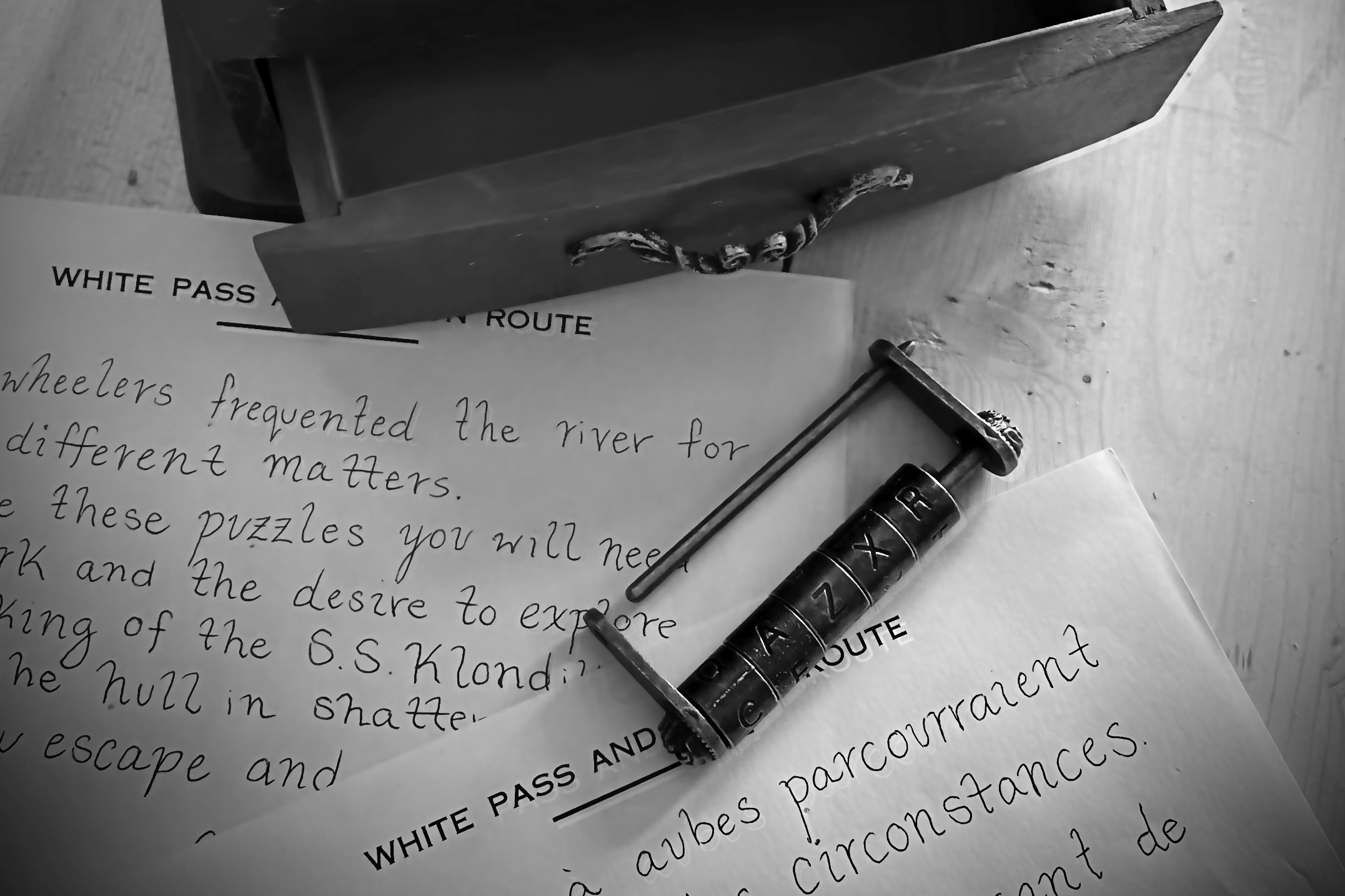 Step back in time to the fateful June of 1936, when disaster struck. The S.S. Klondike I, the largest steamship in the Yukon, hit a rock on the mighty Yukon River. The boat started to float aimlessly down the river, ultimately succumbing to its waters. Your mission? Race against the clock to escape the sinking vessel; navigate through intricate puzzles and cryptic clues, all while the icy grip of the river threatens to pull you in. Will you emerge triumphant, or will the river become your eternal resting place? You have one hour to escape; the fate of your survival lies in your hands!
This Escape Room is designed for participants 10 years old and up, and youth between 10 and 14 years old must be accompanied by an adult.