Activities and experiences
S.S. Klondike National Historic Site
The S.S. Klondike welcomes you to return to the romantic days of the riverboats. Find out how the ship worked, what it carried and how people spent their days aboard the vessel. Locate the geocache or try a game of quoits. After your visit to the riverboat, round out the adventure with one of the many attractions along the Whitehorse waterfront.
Featured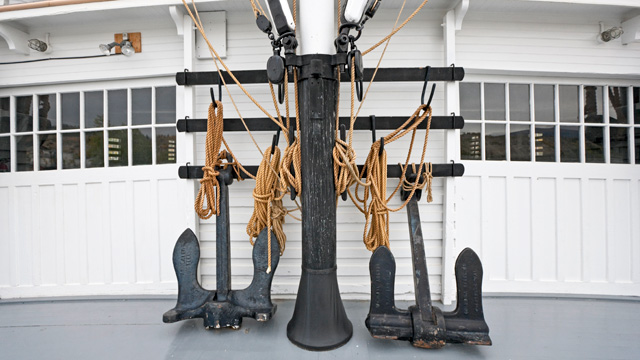 Join one of our passionate interpreters and let their knowledge enrich your experience as you explore the S.S. Klondike.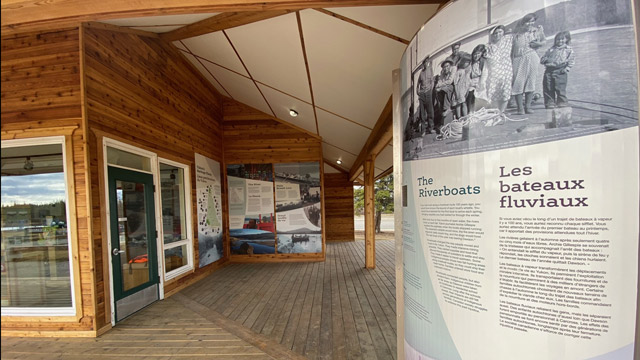 Meet our friendly, knowledgeable staff and shop our great selection of Parks Canada merchandise!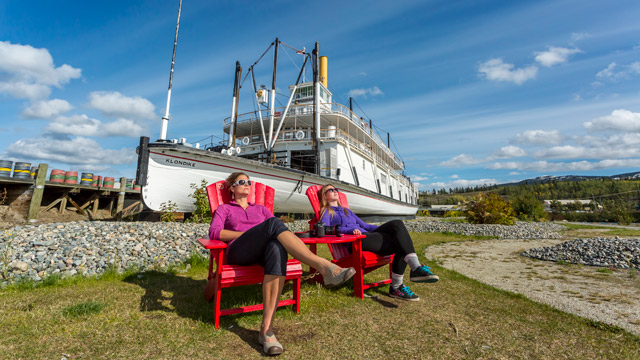 The red Adirondack chairs at S.S. Klondike National Historic Site offer a place to relax and enjoy the view.