Investment program in Parks Canada federal infrastructures
Fort Lennox National Historic Site
What to know before you visit
As announced in 2015, the Government of Canada will be investing 4.2 billion dollars over five years towards restoring the infrastructure of national historic sites, national parks and national marine conservation areas of Canada.
Since 2018, the Fort-Lennox National Historic is closed to the public for major conservation work. The investments in the historic buildings - chiefly in the Barrack, but also the Officers' Quarters, Guardhouse and two magazines - are designed to allow Canadians to continue enjoying our rich history and heritage and to preserve this unique site for future generations. These investments will ensure that our past continues to have a future.
Major conservation work at Fort-Lennox National Historic Site
Infrastructure projects in Fort Lennox National Historic Site
The work was well executed in 2018 and 2019, but the unique geographic location (an island) and weather conditions affected the schedule.
In 2021, the discovery of structural problems in one area of the barracks also had an impact on the schedule. In order to make the necessary corrections, the site will not be accessible to the public in 2022 as the work will continue and will then allow the implementation of the new visitor experience offer. The site's reopening has been moved to 2023.
Barracks like you've never seen before!
The fortification reopens in 2023.
Service zone redevelopment (food areas, sani-stations).
A new approach highlighting the island's occupation from 6000 BC to today.
A timeline for appreciating Parks Canada's rich archeological collection.
Twelve alcoves showing how people and families lived since the barracks' construction in 1825 to today.
The visitor centre, located on the mainland, will be open to the public during the 2022 summer season. Visitors can obtain tourist information from the centre and learn about work in progress.
The boaters' dock will be accessible in 2022.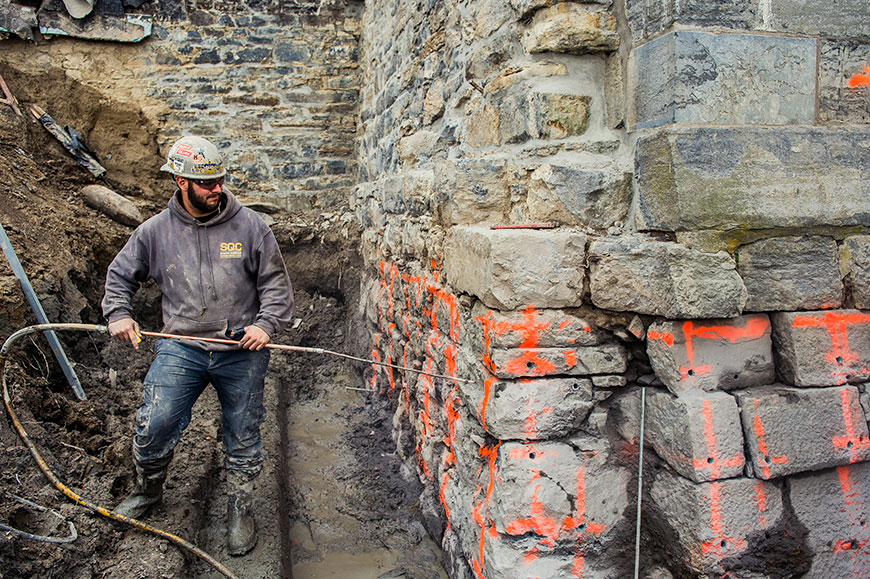 *Please note that this is not an exhaustive list of infrastructure projects underway in Fort Lennox National Historic Site. Only projects that may impact visitors are listed.