Partners and collaborators
Fort Chambly National Historic Site
By working in collaboration with respected organizations that share our values, Parks Canada is able to better deliver its promise to Canadians by continuing to be a world leader in the protection and presentation of Canada's natural and cultural heritage.
Parks Canada believes in sharing leadership and working with partners to offer Canadians the chance to visit exceptional places and experience memorable moments.
Parks Canada is proud to be formally collaborating with the following partners and collaborators: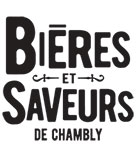 Bières et Saveurs Festival
Recognized as THE largest beer festival in Quebec, Bières et Saveurs de Chambly has taken on the mission of being a showcase and a vector of development for Quebec's microbreweries, vineyards, cider-makers and producers. Each year over a 4-day period, 60,000-festival-goers gather in the park of the Fort Chambly National Historic Site to discover the products of over 110 exhibitors from the four corners of Quebec. Musical performances and family activities make Bières et Saveurs de Chambly a not-to-be-missed festival for finishing the summer in style. Fort Chambly National Historic Site is a partner in the programming of this festival.
Ville de Chambly
Chambly (Website in French only) is located in the Richelieu Valley RCM in the Montérégie tourism region. The municipality's mission is to increase the quality of life of its residents by increasing its collective wealth while ensuring the sustainable development of the territory. The history of the Town of Chambly is inseparable from the history of Fort Chambly, with the construction of the first wooden fort dating back to 1665. The Town is renowned both for its fort, its canal and its locks, all important components of Parks Canada's network of national historic sites.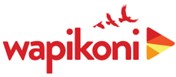 Wapikoni
Parks Canada has established a national partnership with this organization, whose mission is to support the artistic expression of First Nations, Inuit and Métis people through the creation of music and screening of films. The Wapikoni short films screened at Fort Chambly National Historic Site introduced visitors to the organization, allowed them to meet the ambassadors, and promoted learning, awareness and intercultural dialogue.
Collaborators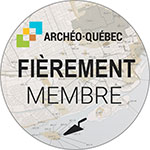 Archeo-Québec
The Fort Chambly National Historic Site is proud to collaborate and be part of the Archeo-Québec network.