Lockage and navigation
Rideau Canal National Historic Site
IN THE EVENT OF AN EMERGENCY, call 911 or *OPP (*677). Also call the Rescue Coordination Centre in Trenton at 1-800-267-7270 and report your situation.
The Rideau Canal National Historic Site is operated by Parks Canada - an agency of Environment and Climate Change Canada. From May to October, the canal is open as a 202 km-long navigational waterway for boaters and paddlers. This historic lockage system and UNESCO World Heritage Site, consists of 29 individual locks, and facilitates travel up and down the canal through many remote environments and townsites. During Parks Canada's operating season, trained lockmasters and staff open the locks daily to visitors for lockage and navigation, and for land-based visitation in the surrounding green space. When visiting, the friendly lock staff are available to answer your questions, explain lock operations and offer you further assistance with your travels.
---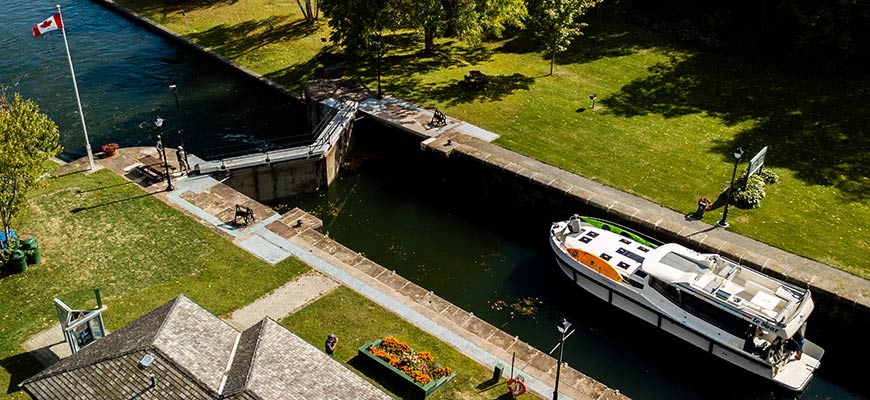 Boater information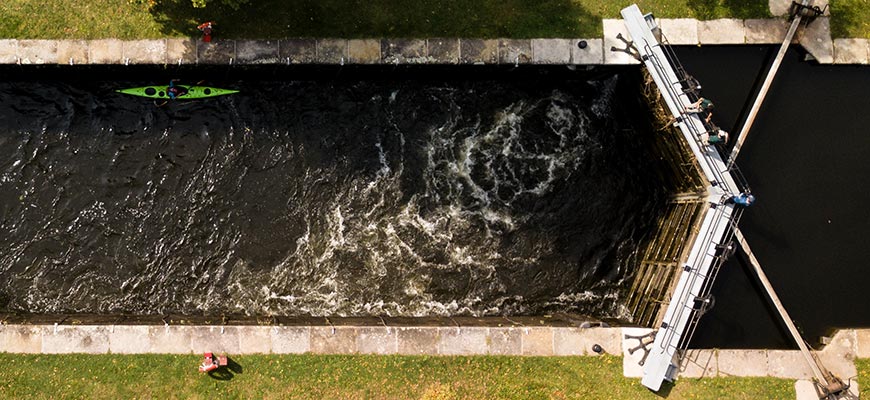 Visitor safety
Search and Rescue - VHF Channel 16
Boating search and rescue operations in Ontario are jointly coordinated by the Ontario Provincial Police, the Department of National Defence, the Canadian Coast Guard and other agencies.
Marine VHF distress channel, Channel 16, is continuously monitored:
The distress call, MAYDAY, indicates that the station sending the signal is threatened by grave and imminent danger and requires immediate assistance
The message, PANPAN, means that the sender requires help on an urgent basis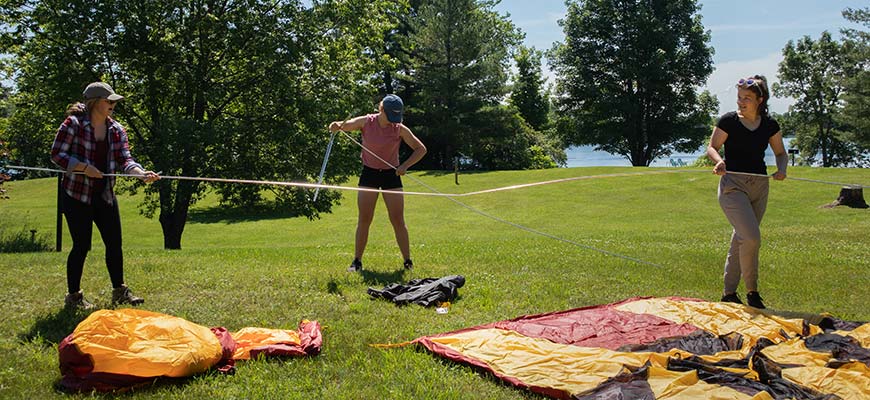 Planning your trip