Fort George National Historic Site
Soldiers in redcoats fire muskets, music drifts past blockhouses, a historic powder magazine, and cannons on the lookout. Step straight from the quaint Victorian town of Niagara-on-the-Lake into the War of 1812 at Fort George, a military post that defended Upper Canada against American attacks.
Programming is offered in English daily and in both French and English Saturdays and Sundays.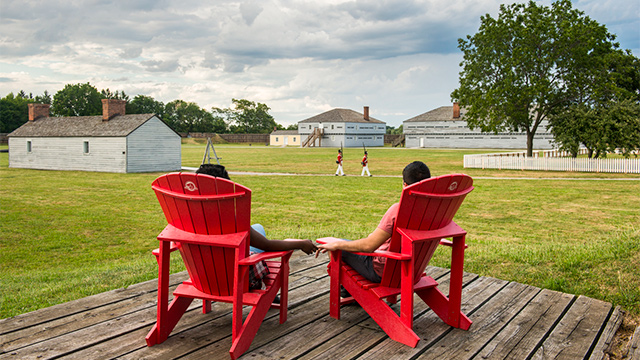 Daily schedule of programs including demonstrations and talks.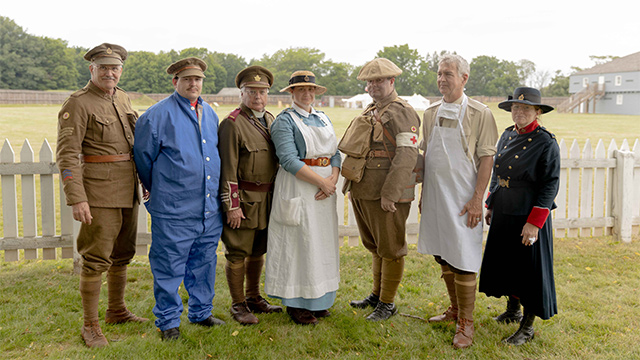 Take part in a wide range of events, special activities, and memorable experiences at Fort George.


Visiting Fort George National Historic Site
Things to do for the entire family. Explore our list of activities, programs, and places to discover at Fort George.
How to get here, hours of operation, fees and more to help plan your visit to Fort George.
Prices of admissions including: daily admissions, seasonal passes, Parks Canada Discovery Passes, and more.
About Fort George National Historic Site
Historic sites, buildings and monuments in Niagara and the impactful role they played in the history of Canada.
Management plan, commercial permits, partners, site rentals, and contact information for Fort George.
Hours of operation
September 4 - October 31, 2023
10 a.m. to 5 p.m. Wednesday - Sunday
More places to discover with Parks Canada