Parks Canada Perfect Picnic
Georges Island National Historic Site
Order and pick up a perfect picnic lunch from The Cable Wharf and find your dining space on Georges Island. Enjoy incredible views of the city and the harbour.
Our twist on "take-out"
Everything tastes better when you eat it outside. Pick up a ready-made picnic and let nature design your dining space. "Bon appétit!"
It's as easy as 1, 2, 3!
Place your order with The Cable Wharf:

Call 902-420-1015 before 2 pm the day before your tour
Order online, a minimum of 24 hours in advance

Pick up your lunch after 10 am, when you board the ferry to Georges Island or at the restaurant if not boarding the ferry
Find your perfect picnic place at Georges Island National Historic Site and enjoy!
Menu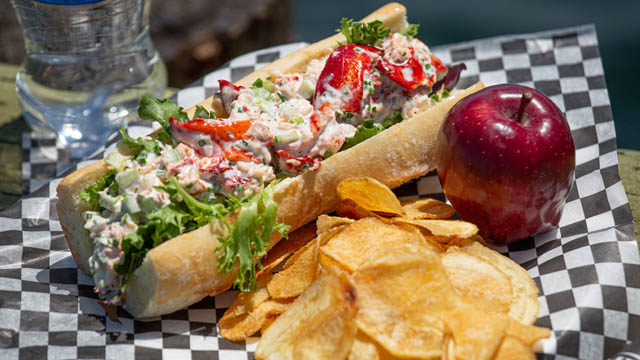 Traditional lobster roll made with Fresh Atlantic lobster
Kettle Chips, apple or banana, and a bottle of water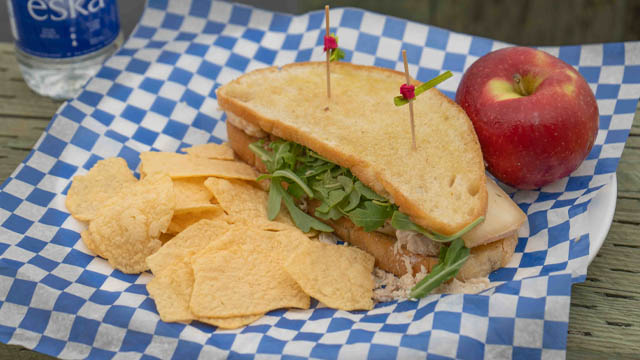 Sliced rotisserie chicken with smoked Gouda, chipotle aioli, and arugula on a ciabatta bun
Kettle Chips, apple, and a bottle of water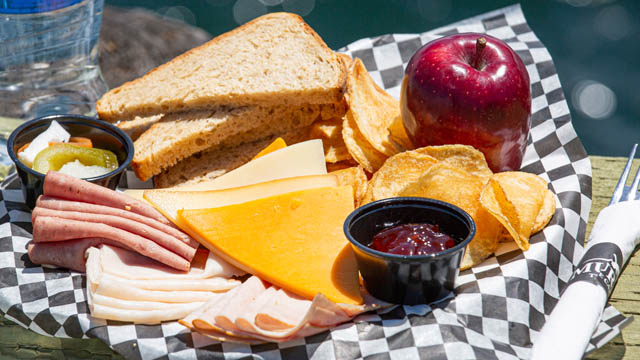 Selection of local cheeses and meats, sliced sour dough, pickles, and red pepper jelly
Kettle Chips, apple, and a bottle of water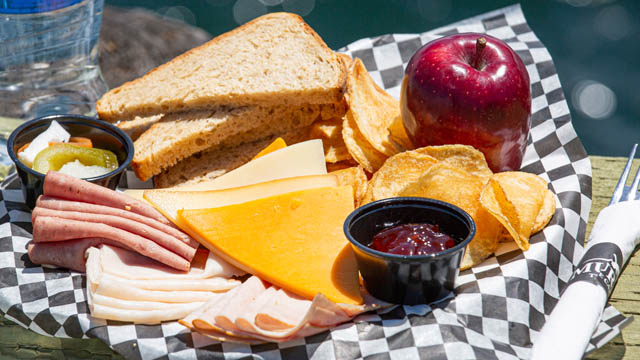 Selection of local cheeses and meats, sliced sour dough, pickles, and red pepper jelly
Kettle Chips, apple, and a bottle of water (per person)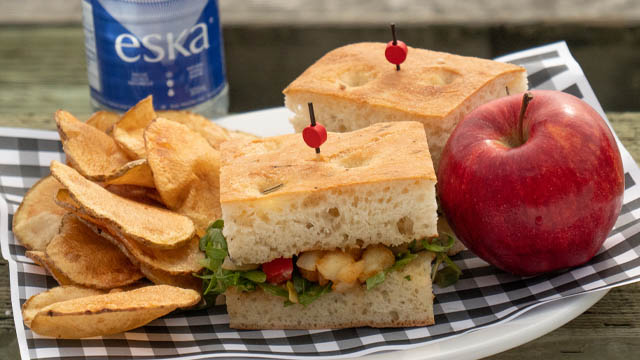 Fried Halloumi cheese and grilled mixed peppers with roasted garlic pesto aioli on rosemary focaccia bread
Kettle Chips, apple, and a bottle of water
Contact
The Cable Wharf
902-420-1015
1751 Lower Water Street